Asim Qureshi, Assistant Editor
November 17, 2017
Wait! Genocide!? Yes. The word "genocide" in this title was written plain and simple. Countries and organizations, such as the UN, might try to avoid utilizing the w...
November 9, 2016
With every era there are positives and negatives:  it balances humanity. One of those is most definitely the political climate of the world. At this time, the world seems t...
Sign up for Headlines of the Week
Every week the Maroon Tribune will send you an email update with the most recent top stories and breaking news. All you have to do is add your
email address below.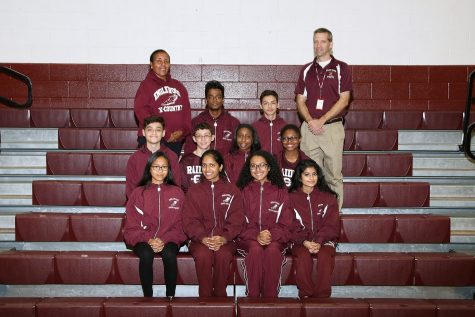 Klaudia Spahiu, Section Reporter
December 19, 2017
"You are your only limit" is the motto of the DMAE Cross Country team. This motivating expression has helped team members run faster and achieve success at meets this year. At the Big North American...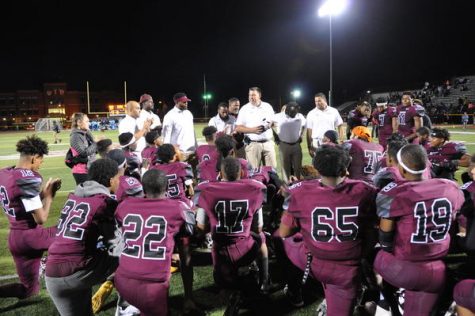 Klaudia Spahiu, Sports Section Editor
November 17, 2017
On Thursday, Sept. 28, 2017, the Dwight Morrow Raiders took the field, ready to take on the Paramus Spartans at Paramus High School. The team was charged up to win after a previous loss. As the Nationa...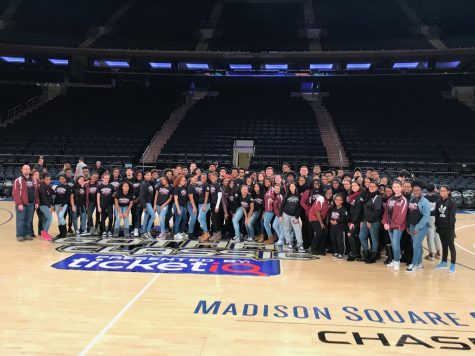 Courtnie Beckford, Section Reporter
February 15, 2018
On December 16, 2017, DMAE's Marching Band, The Pulse of Englewood, performed for the largest crowd ever: basketball fans who attended the Louisville vs. Memphis basketball game at Madison Square Garden. ...
Sarah Yang, Section Reporter
February 15, 2018
DMAE is well-known for its Maroon Raiders, hosting the infamous Englewood Idol, and now also as the birthplace of Milquetoast, a band formed by junior Philip Bern and senior Benjamin Brumley. Milquetoa...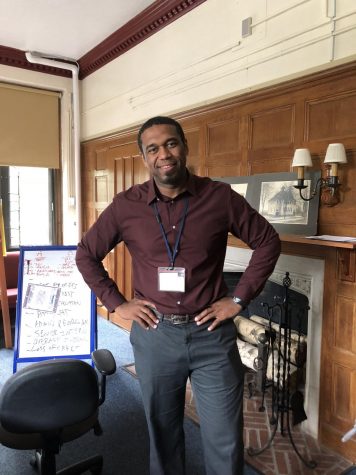 Ashley Lopez, Section Editor
October 24, 2017
Billy Bowie knows the great things that can come from looking at the world with an open mind and an open heart. One of those things is leadership. Although his positive attitude seems almost impossible given the DMAE scandal-riddled campus he came in to, Dr...