Sid Somashekar, Section Editor
November 17, 2017
School spirit and pride were everywhere on October 13, 2017, during eighth period as the DMAE Pep Rally took place on the back field of the school next to the gym. Students cheered loudly for Raider teams and a large group of students danced and swayed to the drumline performance. Principal Billy Bowie also joined in the fun and thanked students fo...
Leticia Wood, Editor-in-Chief
October 25, 2017
On September 11, 2017, in commemoration of the 16th anniversary of the World Trade Tower tragedy, DMAE replaced its annual 9/11 assembly with a campus-wide Teach-In. "I thought it was important for everybody on campus to consider 9/11 and find a shared time where we could all be feeling the emotions of 9/11 and thinking about it," coordinator of the Teach-In Judy Aronson said. Ms. Aronson...
Kaya Karibi-Whyte, Section Editor
October 24, 2017
On September 15, 2017, DMAE's freshman class went to Alpine, NJ, for the second annual Freshman Experience trip. Coordinated by history teacher Judy Aronson and facilitated by a group of student and teacher volunteers, the event gave all DMAE freshmen a day to get to know each other. Led by two to three Peer Leaders and a teacher, students partic...
Kristin Kweon, Managing Editor
October 24, 2017
DMAE held its first College Kick Off event across campus on the week of September 25, 2017. From Monday through Friday, students of all grades were invited to participate in information sessions and conversations with admissions officers, bringing a spotlight to the college endeavor of the 2017-18 school year. The week was coordinated by all...
Seleena Jacob, Assistant Section Editor
October 24, 2017
  In Bergen County alone, there have been 25 homicides related to domestic violence. Two of them occurred in Englewood, and both of the victims were graduates of Dwight Morrow High School, according to a speaker during the "Alternatives to Domestic Violence" seminar. The serious-faced speaker spoke passionately to students on truths abou...
View All »
Asim Qureshi, Assistant Editor
November 17, 2017
Wait! Genocide!? Yes. The word "genocide" in this title was written plain and simple. Countries and organizations, such as the UN, might try to avoid utilizing the w...
View All »
November 9, 2016
With every era there are positives and negatives:  it balances humanity. One of those is most definitely the political climate of the world. At this time, the world seems t...
View All »
Sign up for Headlines of the Week
Every week the Maroon Tribune will send you an email update with the most recent top stories and breaking news. All you have to do is add your
email address below.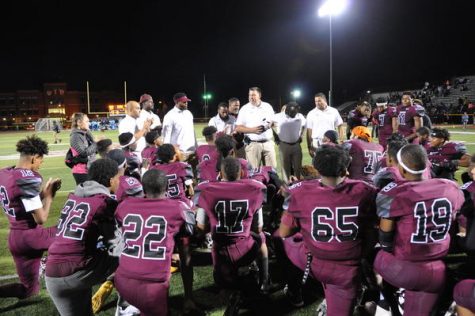 Klaudia Spahiu, Sports Section Editor
November 17, 2017
On Thursday, Sept. 28, 2017, the Dwight Morrow Raiders took the field, ready to take on the Paramus Spartans at Paramus High School. The team was charged up to win after a previous loss. As the Nationa...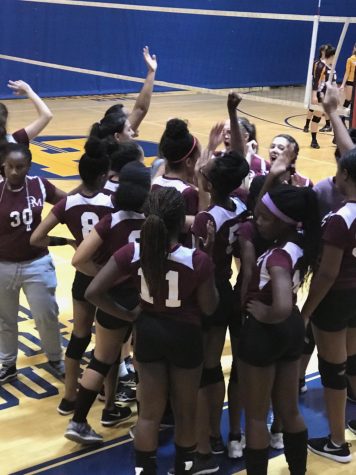 Kayla Simmons, Section Reporter
November 17, 2017
The DMHS Maroon Raiders volleyball team had a rocky 2017 season, but there was a silver lining. Head Coach Rachel Healy and Assistant Coach Casey Brennan picked an open-minded group of players for this seaso...
View All »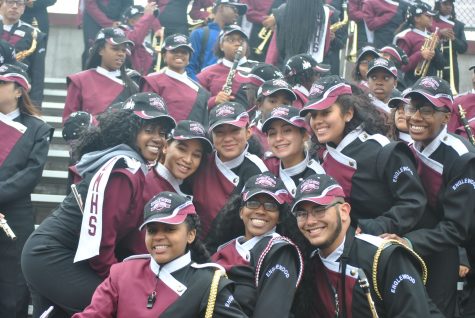 November 9, 2016
On October 18, 2018, DMAE participated in the fourth annual Bergen Blowout at BergenPac and got to know students from the nationally renowned Tennessee State University marching band. Students in the ...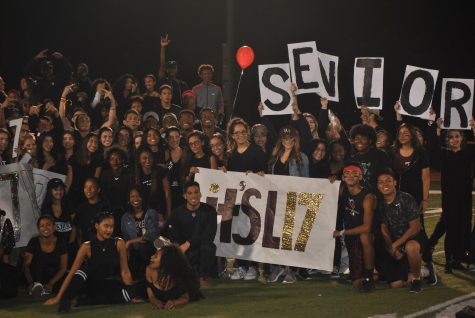 November 9, 2016
The now annual DMAE Pep Rally was held on October 19, 2016, with the hope of not only cultivating Raider Pride, but to dispel any reservations of students who were disappointed by the event the previous year....
View All »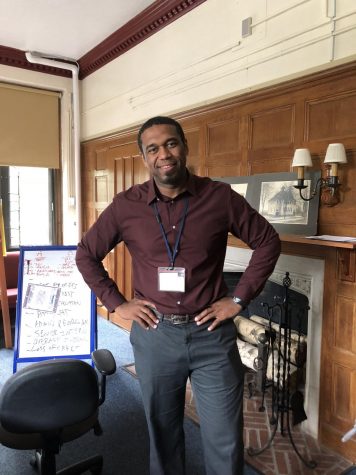 Ashley Lopez, Section Editor
October 24, 2017
Billy Bowie knows the great things that can come from looking at the world with an open mind and an open heart. One of those things is leadership. Although his positive attitude seems almost impossible given the DMAE scandal-riddled campus he came in to, Dr...
View All »