June 20, 2018
We all have regrets in our lives. Some may be from embarrassing situations, like pulling on a door that says push, or slipping in front of a crowd of people. Some come...
Benjamin Brumley, Opinion Section Editor
June 10, 2018
Buried under the heaps of mainstream media coverage on President Donald Trump's feuds with actresses and early morning Tweets, there lies a painfully under-reported...
Sign up for Headlines of the Week
Every week the Maroon Tribune will send you an email update with the most recent top stories and breaking news. All you have to do is add your
email address below.
March 19, 2019
The 2018-2019 Dwight Morrow Girls Basketball season is looking up for the team with the help of the new coaching staff. This season has already shown improvement with three wins against Wood-Bridge,...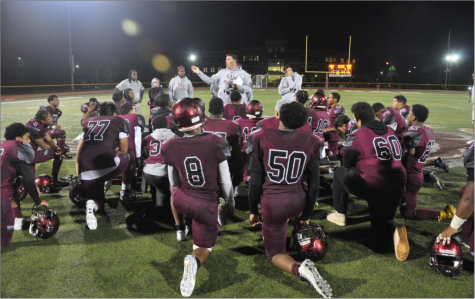 Sid Somashekar, Staff Sports Reporter
January 30, 2019
Coached by Sean O'Connor, The Maroon Raiders were led by four captains, senior Jihad Edmond, juniors Hector Lebron and Joel Richardson, and sophomore VeRon Garrison, to a 4-5 record on the season. Younger...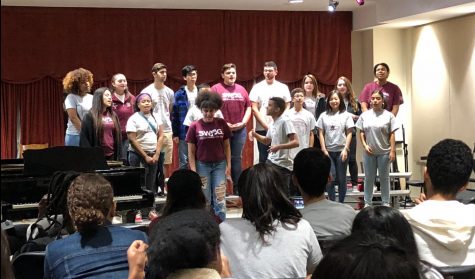 June 20, 2018
On May 18, 2018, students from artistic programs at DMAE went on a trip to Bergen Community College for the annual Teen Arts Festival. Students from vocal groups and chorus participated in a showcase of...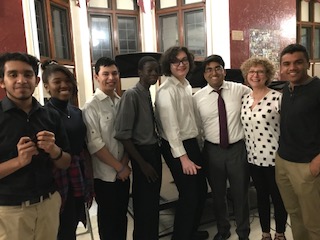 June 20, 2018
On June 7, 2018, the DMAE Tri-Music Club held a Cabaret for a Cause. This year the event was held to raise money for Muslim refugees of Myanmar. Twenty-five people performed in the event that was both...
Sarah Yang, Managing Editor
March 19, 2019
DMAE has produced alumni in various career fields, such as the arts, sports, and medicine. But one standout alumnus in particular is DMAE's class of 2015 Desiree Peterson, who is not only moving...