June 20, 2018
We all have regrets in our lives. Some may be from embarrassing situations, like pulling on a door that says push, or slipping in front of a crowd of people. Some come...
Benjamin Brumley, Opinion Section Editor
June 10, 2018
Buried under the heaps of mainstream media coverage on President Donald Trump's feuds with actresses and early morning Tweets, there lies a painfully under-reported...
Sign up for Headlines of the Week
Every week the Maroon Tribune will send you an email update with the most recent top stories and breaking news. All you have to do is add your
email address below.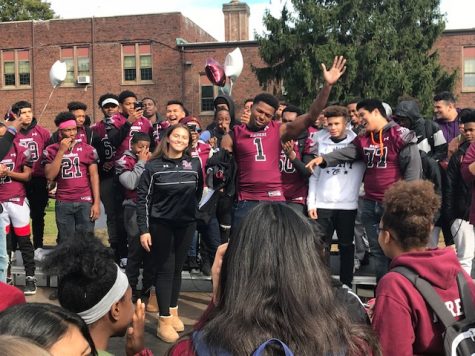 Julia Schwartz, Assistant Editor
October 31, 2018
The annual DMAE Pep Rally was held on October 19, 2018, with the purpose of not only boosting the already famous Raider Pride, but also to provide an atmosphere of unity on campus. "I was so excited...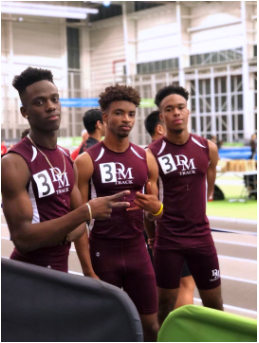 June 20, 2018
There were high expectations for this year's Dwight Morrow High School Boys Varsity track and field team. Starting off with a strong, committed group of student athletes, Coach Nick Serpico felt this...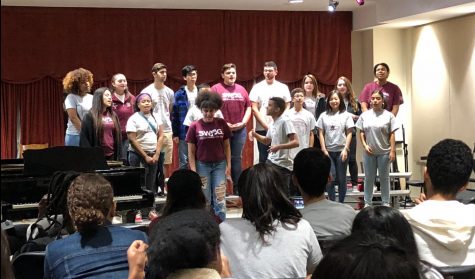 June 20, 2018
On May 18, 2018, students from artistic programs at DMAE went on a trip to Bergen Community College for the annual Teen Arts Festival. Students from vocal groups and chorus participated in a showcase of...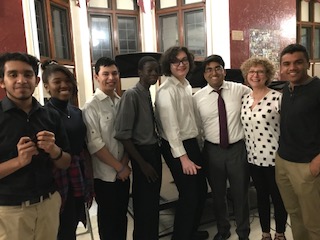 June 20, 2018
On June 7, 2018, the DMAE Tri-Music Club held a Cabaret for a Cause. This year the event was held to raise money for Muslim refugees of Myanmar. Twenty-five people performed in the event that was both...
Sarah Yang, Section Editing Staff
June 7, 2018
DMAE's mosaic of artists has showcased their talent from the many pieces of art printed in the school's concert programs to the ones picked for the recent Art Show and Teen Arts festival. One artist...