NCHS Celebrates Lunar New Year
The National Chinese Honors Society hosted a luncheon on Thursday, Feb. 16th, 2023, designed to introduce some of the original traditions for Chinese Lunar New Year to interested students who may have never learned about the holiday. Members of NCHS handed out plates consisting of classic Chinese favorites such as fried rice and stir fried noodles. Many stations were set up with various activities, such as traditional Chinese ping pong, origami, and calligraphy.
"Chinese New Year's, also known as Lunar New Year's, is a very important celebration for us and for many others as well. We decided to bring the joy of this celebration to our campus. It's a great way to share our cultural celebration with everyone." junior Selina Liu said. "The event allowed us to build tolerance and acceptance for people of different cultural backgrounds."
Many students expressed their newfound interest in Chinese cuisine after the luncheon. With crowds of people swarming around for plates of noodles and rice, the luncheon was a success, leading people to converse about it for the rest of the school day.
"I wasn't planning on going to lunch but after my friends talked about the food and the calligraphy station, I knew I was interested." junior Sadie Tu said.
NCHS hopes to spread the Chinese language and culture to bigger audiences as well as promote engagement in this diverse community at Dwight Morrow High School.
"The National Chinese Honor Society is a fantastic opportunity for students to develop their cultural awareness for everybody involved." said LaoShi Chao.
In the future, the Chinese Honor Society hopes to host more events that will promote Chinese culture.
About the Writer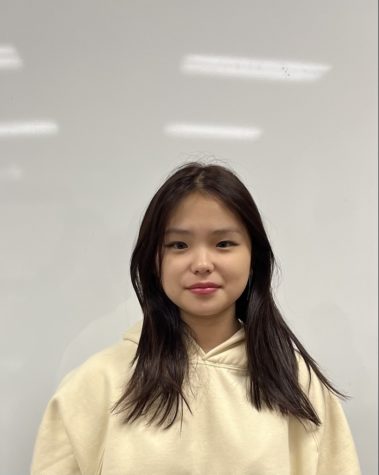 Trinity Baek, Reporter
Trinity Baek, a junior in the Finance Academy at Dwight Morrow High School, is a first-year member of the newspaper club. In addition to being a reporter...