No Me Diga! In the Heights Shows Great Success
"
The world needs the arts, especially musicals because there is room for everyone on the stage.
— Mr. Scott Ziegler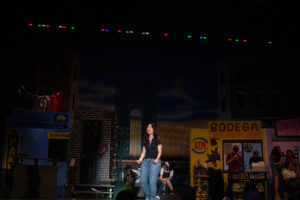 This year's school musical was In The Heights, originally created by Lin-Manuel Miranda. DMAE Musical Directors Scott Ziegler and Jorge Vincetty spent much time and consideration to bring this musical onto our school stage. With the help of many teachers and staff as well as immense time and dedication of the cast and crew, they were able to make this musical happen.
"The world needs the arts, especially musicals because there is room for everyone on the stage," Mr. Ziegler commented.
After the end of last year's musical The Addams Family, Mr. Ziegler took careful consideration to decide what musical to do this year. With Mr. Ziegler taking on the roles of director, producer, music and vocal director, and props and sets organizer, he spent a lot of his time and effort into this musical. On December 8, 2022, dance auditions took place for anyone who wanted to be involved in the play as an ensemble. On December 13, 2022, cast auditions were held and finally the actors were casted! The next three months saw the cast and directors spending almost everyday practicing to perform on March 23, 2023, and March 24, 2023.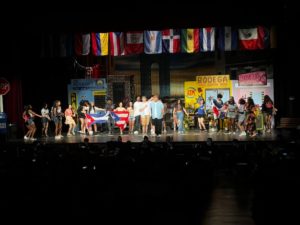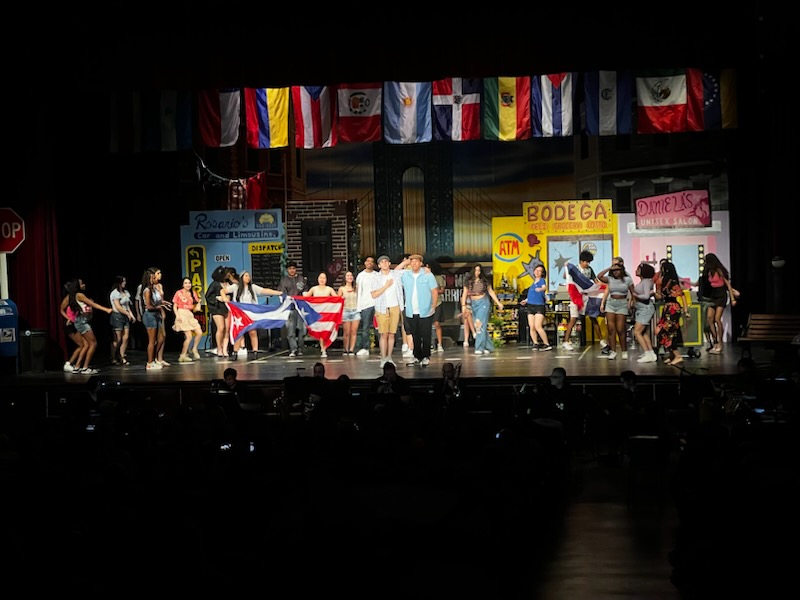 "Piragua!" senior and actor Justin Rubio exclaimed, like the song his character, Piragüero, sings.
In the end, the musical was a great success, with both nights having more than 500 people watching. In total, more than a thousand audience members came to the musical. In addition to all the hardworking ensemble and cast members, Mr. Ziegler extends his gratitude to the staff who helped make the musical come to fruition: Mr. Vincentty, Mrs. Danielle Kushner, Dr. Gary Hollander, Mr. Craig Dickert, Mr. Mauricio Rodriguez, and Ms. Kristin Chapapas.
Everyone who participated in the musical hopes to see similar or even better results with next year's musical!
About the Contributor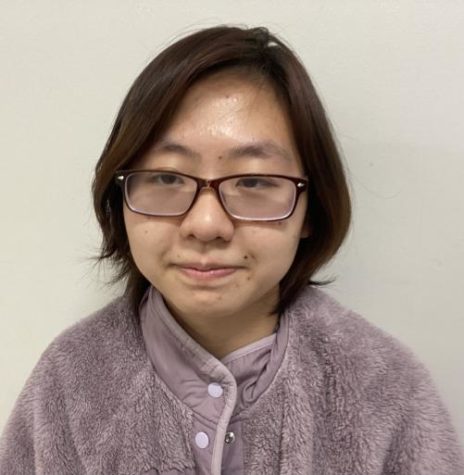 Echo Dong, Reporter
Echo Dong, a junior in the ISA Academy at Dwight Morrow High School, is a first-year member of the newspaper club. They are a reporter for the Maroon Tribune,...