The Mock Trial is Back and Looking to Dominate
Throughout January and February 2023, the DMHS Mock Trial Team competed in a series of competitions against three schools, making it all the way to semi-finals. The attorneys and witnesses practiced for months since the beginning of the year in preparation and were successfully able to advance the team, which is a first time in years. 
"The Mock Trial competition was a great experience. And working with a great team consisting of Neel, Sadhika, Audrey, Katelyn, Gabi, and Victoria made it so much fun." junior Luana Case says.
DMHS' Mock Trial Club Co-Presidents Victoria Konopka and Luana Case diligently worked to present this case to the best of their abilities. On February 23rd, Plaintiff Attorneys Luana Case and Katelyn Pioy and witnesses Adaliz Berrios, Gabriella Monteiro-Madeira, and Audrey Lin won through an unfortunate forfeit against Immaculate Heart Academy. In the preliminary match on January 30th, Defense Attorneys Victoria Konopka and Victor Estevez and witnesses Lyndaura Freitas, Chloe Kwon, and Jacques Hagop won against Cliffside Park in a landslide. With the two wins, the team qualified for the quarter finals and on February 7th, the Plaintiff team lost by a sliver, but still showed a great performance.
After two years of no competitions, the Mock Trial team came back with amazing results, making it to the quarter finals of 2021-2022. With incredible leadership from Luana and Victoria as well as the club's dedication, the team was able to bring the team from not competing in last year's competition at all, to finishing in top eight in the county. Club advisor Jorge Vincentty is looking forward to the bright students willing to join the club, and hope that even people outside of the Law and Public Safety Academy will also join. 
"I'm looking at a very bright Mock Trial future with both our student leaders in Victoria, Luana and the next generation of younger Mock Trial members who are going to really shine a great light on this club." Mr. Vincentty states.
About the Contributor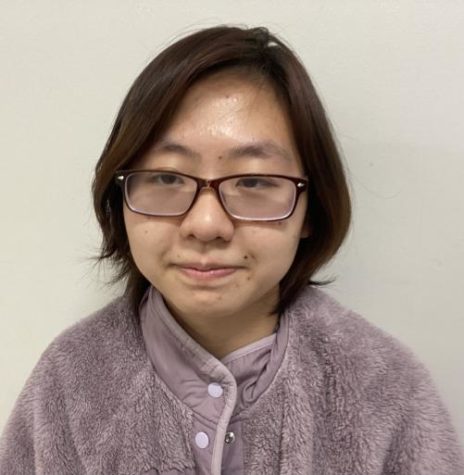 Echo Dong, Reporter
Echo Dong, a junior in the ISA Academy at Dwight Morrow High School, is a first-year member of the newspaper club. They are a reporter for the Maroon Tribune,...