DMHS Takes in the City of Brotherly Love
"
"I was super happy to know that I would be able to graduate after having this great experience."
— Sarah Ahmad
On Wednesday, Mar. 29, 2023, the Class of 2026 had their first ever out-of-state field trip to Philadelphia, Pennsylvania Along with the freshman class, the National Art Honor Society, the Biomedicine Academy, the Finance Academy, and the Law and Public Safety Academy who joined them to explore and learn about the city's history, art, and culture.
"It was very important to me that before my last day of work I got to do the trips I loved taking trips on," Philly trip organizer and recently retired teacher Judy Aronson said.
However, one of the biggest challenges of the trip was arranging it all together. Since it was one of the major trips since 2020, it took some convincing for students as well as parents. Many parents were still reluctant to let their child go for their safety and some students were still wearing masks. Another problem was the chaperones. Teachers quickly became a shortage and there weren't enough students going on the trip for substitutes to go as well. 
"I had an incredible time. I had been disappointed with the lack of trips due to Covid so as a senior I was super happy to know that I would be able to graduate after having this great experience," senior and National Art Honor Society member Sarah Ahmad expressed.
Once the freshman arrived in Philadelphia, they explored the Franklin Institute, a science museum. They then went to The Philadelphia Museum of Art, where they got to run up the steps and recreate the iconic scene from "Rocky" featuring Sylvester Stallone. Afterwards, they went to the Constitution Center to see the statues of the delegates who contributed to the signing of the Constitution. There they also watched a performance of "Freedom Rising" on the history of America and this performance was a telling of the story behind the Constitution. The students ended their trip with three hours left of freedom to explore the city and its sights. 
In the end, this trip became a memorable success and all due to Ms. Aronson, who has now retired. We have her to thank for planning this trip and past DMHS trips. She got to leave doing what she loved, which was making an impact on the students' high school experience.
About the Writer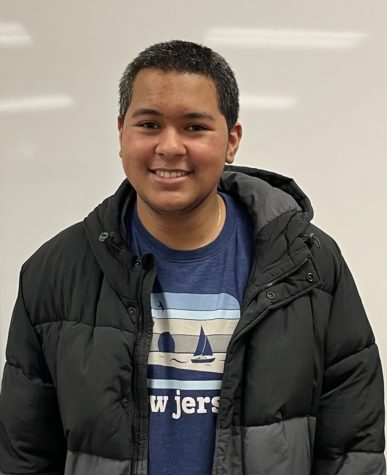 Jonathan Fernandez, Staff Reporter
Jonathan Fernandez is a sophomore in the Law and Public Safety Academy. This is his second year as a reporter for the Maroon Tribune. Aside from being...