BSU Field Trip
The Black Student Union is a club at DMAE in which Black members of the student body can bond with others who have a common background and focus on the importance of diversity in DMHS' environment. Not only does it allow Black students to express themselves and feel more comfortable in their own skin, but it also focuses on spreading awareness about African American history and culture by organizing various innovative events.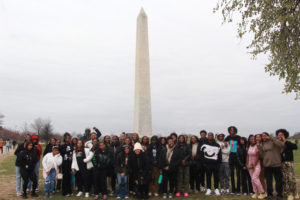 BSU members believe the best way to educate and teach others is to also participate in actively learning new things as well. Therefore, BSU decided it was time to find a way in which its members could explore outside of the classroom. On Friday, Mar. 10, 2023, BSU went on a field trip to Washington, D.C., in which they visited a few different places, such as the National Museum of African American History and Culture. 
"The National Museum of African American History and Culture is the penultimate institution to gain a full understanding of the Black experience in the US," BSU advisor Osia Knowles commented. "We went there with the intent of gaining an understanding of the Black experience and comparing that to what is taught in our US History classes," he concluded.
This trip was not the typical school trip many have experienced before. Instead it was a way for BSU members to dive deep into their roots and discover how it may impact their lives today. This method of visual and experiential learning was the perfect way for these students to expand their knowledge of African American history and enjoy themselves with their fellow classmates. 
"We got to see our part really come to life and it made our history seem 100 times more personal," sophomore Jinnette Sano shared.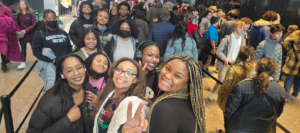 The BSU field trip allowed its members to really understand the journey of their ancestors that led them to where they are today. It is safe to say the trip was a success, as it helped the BSU members bond with each other and led them to utilize the amazing art forms displayed in Blacksonian to further connect them to their heritage. BSU hopes to plan and execute a similar trip in the near future!
About the Contributor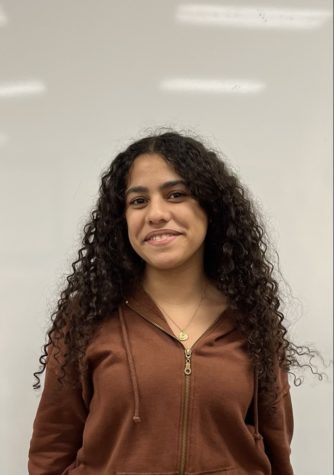 Emily Cabrera, Reporter
Emily Cabrera is a sophomore in the Law and Public Safety Academy and this is her second year as a reporter for the DMHS Maroon Tribune. She is also a...