New Homecoming Court Crowned at Pep Rally
"
"It was definitely a great day to be a Raider!""
— Student Council advisor, Danielle O'Shea
Every year, DMHS hosts a Pep Rally, where all students gather outside on the green to enjoy a series of fun, engaging activities. This year's Pep Rally was held on Friday, Oct.14, 2022 and was yet another example of a successful DMHS tradition. It was mainly organized and facilitated by the DMHS Student Council E-Board in accordance with the Athletics Department.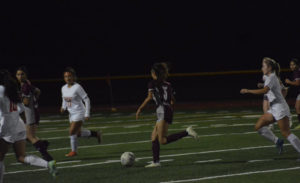 "The weather was perfect, the student body was well behaved and energetic, and we indeed achieved our goal of celebrating and recognizing the fall sports," Student Council advisor Danielle O'Shea shared. 
The Pep Rally included various performances by the school band, the cheer team, and the dance team. It also consisted of more light-hearted, interactive games that allowed students to participate directly. These ranged from an eating contest and hoola-hooping contest to the much-awaited crowning of Homecoming Court. The main goal of this year's Pep Rally was to boost school spirit, motivate students for the new school year, and celebrate the renovation of the school's football field following its destruction caused by Hurricane Ida last year.
"This year's Pep Rally was in all honesty an amazing way for us to start the year and was very fun to watch and be a part of," band member and sophomore Valerie Ramirez commented.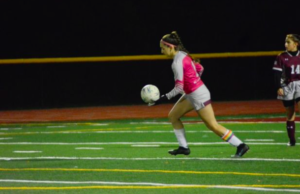 Perhaps the most anticipated part of the event was revealing the winners of Homecoming Court. This year's Homecoming Princes and Princesses were freshmen Tyler Hong and Olivia Lee, sophomores Saundrae Palmer Jr. and Ashley Kim, and juniors Courtney Howell and Sarell Perrington. Last but not certainly not least, Homecoming King and Queen were seniors Savier Savinon and Majia Foster. Crowds cheered as the winners heard their names announced and made their way up onto the stage.
"It was definitely a great day to be a Raider!" Ms. O'Shea concluded, reflecting on the Pep Rally's success of kickstarting the 2022-2023 school year.
About the Contributor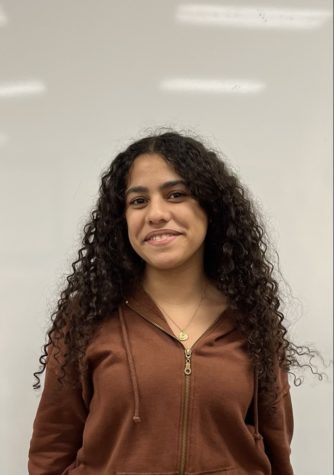 Emily Cabrera, Reporter
Emily Cabrera is a sophomore in the Law and Public Safety Academy and this is her second year as a reporter for the DMHS Maroon Tribune. She is also a...