FX Brings Students Together
Alas, it is the time of year where we welcome the new freshmen of DMHS! On October 7th 2022, staff and upperclassmen volunteers participated alongside the Class of 2026 to High Exposure in Northvale, NJ to experience a full day of fun activities that encouraged the Freshman to socialize in a much more cooperative and enjoyable environment.
"Freshman experience was a lot of fun. It was great to see so many freshmen bonding and conquering their fears together." teacher Anthony Buzzerio commented.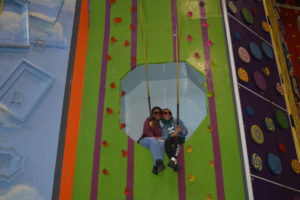 Mr. Buzzerio and other advisors organized this full day adventure, which consisted of indoor rock-climbing, laser tag, shooting arrows, and dodgeball which promoted more collaboration among the students. Having their electronic devices taken from them gave the incoming Freshmen an opportunity to socialize, get out of their isolated walls, and interact with their peers which made the experience much more enticing.
"
"It was great to get to meet some of the freshmen and watch them get to know each other as well as the day progressed."
— junior, Judith Chicas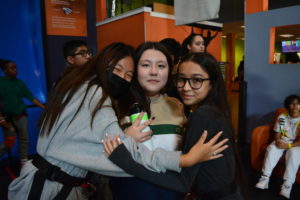 "It was great to get to meet some of the freshmen and watch them get to know each other as well as the day progressed," junior Judith Chicas said.
The goal of FX each year is to encourage new students to socialize and make new friends in a safe and fun environment. Despite the challenge of COVID-19 the year before, the students were able to enjoy these activities and speak to each other; many students and teachers thought this was very helpful in improving communication skills.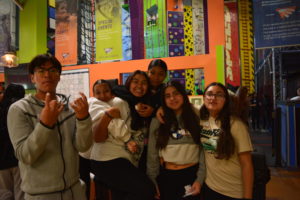 "It expands their horizons and rebuild their social skills after being isolated for so long because of the pandemic." organizer Alison Fordice said.
Ms. Fordice hopes that the events she spent time planning and scheduling in FX will bring the students together and develop their social skills even for the future, and insists that it would be a pleasure to hold this event again.
"Overall, it was a truly delightful experience to get to take a day off from school to interact with the student body, and a great opportunity for the new freshmen each year to start off the year with something positive." Judith added.
About the Contributor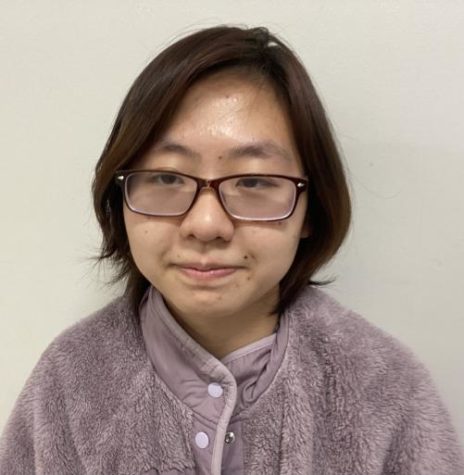 Echo Dong, Reporter
Echo Dong, a junior in the ISA Academy at Dwight Morrow High School, is a first-year member of the newspaper club. They are a reporter for the Maroon Tribune,...