ZONE Sexual Exploitation Series Held
Lawyer Laura Hersch Reveals Hard Truths
"
I think it is really disgusting what is happening to all these women, especially when there is such a culture that we should blame the victims."
— Courtnie Beckford
In the era of #MeToo and #TimesUp movements, Lauren Hersch believes it is essential for the youth of America to be educated in sex trafficking and exploitation that is all too prevalent in America. With such a mission in mind, Lauren Hersh, lawyer and co-founder of World Without Exploitation, has partnered up with DMAE's The ZONE. Since the middle of January, Hersh has held weekly seminars in The ZONE on Fridays to tell DMAE students about serious truths on the topics of rape culture, sexual trafficking, and the exploitation of women in America.
"It was a really interesting experience to listen to her. Even though it was pretty chill, it was eye-opening to learn about sex trafficking and the exploitation of women in our country. It made me want to learn more about the topic and hope that more people became educated in it," junior Saba Hassan stated.
With free pizza and a relaxed atmosphere, Hersh was able to make The ZONE a comfortable place to talk about these uncomfortable topics. One example is the recent arrest of New England Patriots owner, Robert Kraft, who was recently caught and alleged to be sex trafficking young women. Sex trafficking is when women are bought and sold like animals through fraud and coercion for the purposes of labor or sex. Sexual trafficking in the United States alone is responsible for hundreds of thousands of deaths and injuries to women, primarily women of color.
"The majority of victims of sexual trafficking are colored women living in poverty, this is a full-on example of inequality, especially when the prime buyers of these women are rich, powerful white men," Hersh explained.
Sex trafficking is a multi-billion dollar industry around the world. When women are seen as low risk-high reward investments. Victims of sex trafficking are often scared and ashamed of what they have done or what will happen to them if they speak.
"I think it is really disgusting what is happening to all these women, especially when there is such a culture that we should blame the victims for what they have been through. It really forces us to look at how we deal with these cases," senior Courtnie Beckford said.
To truly stop trafficking there needs to be a flip in the market, where victims are believed and risk becomes high in the exploitation of women, not a high reward. To learn more about these topics visit worldwithoutexploitation.org to read and hear personal stories and to join the movement.
About the Writer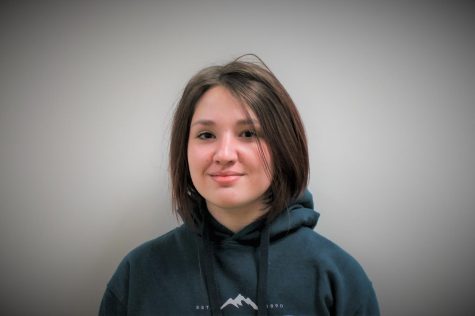 Julia Schwartz, Co-Editor
Julia Schwartz, a senior in the Biomedicine Academy, is a third-year writer and co-editor for The Maroon Tribune. She loves to write political and social...