Juan Carlos: The Zone Intern
On Wednesday, Oct. 8, 2014, Dominican Rutgers graduate Juan Carlos shared his life story with DMAE students in the North Library. Carlos has been interning for the ZONE since September and shared his story as a part of the ZONE's Week of Respect on campus.
"I can help them with any problems they have. Students can speak to me," said Carols, who believes that his experiences may help teenagers in DMAE make plans and future decisions.
Carlos came to the United States from the Dominican Republic at the age of 18, but soon returned to his home country in order to continue his high school education. Returning to the U.S. when he just still 19, however, Carlos suffered harsh experiences and had a difficult time finding work due to his Hispanic heritage.
"The only job I could find to help me and my family was at a factory. In that factory, I burned my hands because I used to deal with wipes, the things you use to take care of the germs," he said. "Right now, my hands are fine. But once it gets cold, they get black."
During Carlos' lecture, the students, many of whom were also Hispanic, were able to relate to the obstacles and discrimination he faced. He was open to listening to their reactions and their stories. As an intern for the ZONE, Carlos hopes to mentor students who are in need of help through hard times and those who simply want a friend.
"As an intern I have to help students with college prep and also individually," Carlos said.
Carlos encourages students to share their stories and hopes that his advice and the struggles he had experienced while adjusting to the U.S. will reinvigorate DMAE students and help them make plans for their respective futures.
"We feel very fortunate to have Juan Carlos with us this year for a number of reasons," said ZONE Director Liz Corsini. "We like to have graduate students from Rutgers, because it gives them an opportunity to learn and develop their skill and work in places like this. It also provides a resource to us in terms of helping us and supporting us in our efforts," explained Ms. Corsini.
The ZONE, a free school-wide service, is available to all DMAE students, as well as their parents.
About the Contributor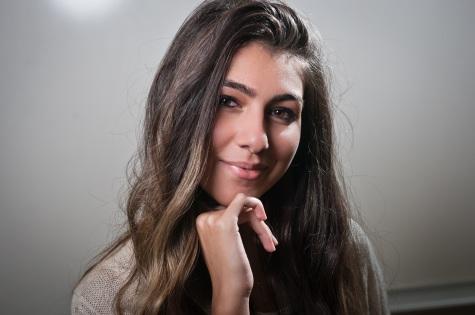 Dercem Kaya, Staff Reporter and Columnist
Dercem Kaya, a junior at the [email protected], is a student in the Law and Public Safety Academy. This is her first year being a part of The Maroon...