Band Performs at Pep Rally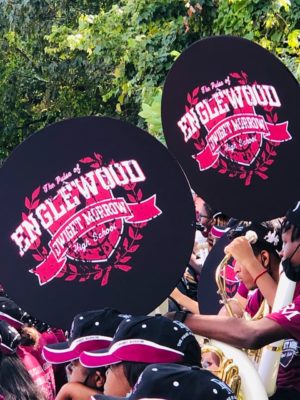 On Friday, Oct. 22, 2021, the Dwight Morrow High School Marching Band performed at the school's Pep Rally, which was held to thank and cheer on all fall sports teams. The band was seen with their new uniform jackets for the season: a tracksuit style jacket with the school's mascot on the back. Since Covid-19 protocols are still in place, all instruments had bell-covers on them with The Pulse of Englewood's logo on it. 
Most traditional band songs were edited to show a new style. New songs that are currently topping the charts were also introduced, including "Gyalis," "Track Star" and more. The band's drum majors, seniors Shelby Rush and Aika Harris, created some new dances and chants for the band members to perform.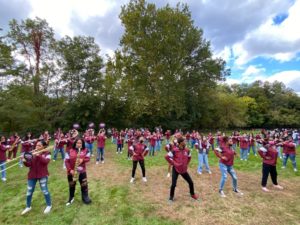 "Though we haven't been in-person for a while, that doesn't mean we stopped progressing musically," Band Director Gary Hollander explained.
This performance also allowed for some concert band students to participate. Since concert band students do not attend football games, this was an opportunity for them to get a taste of the marching band life.
"Dancing while playing my instrument was something I've never done before," exclaimed senior flautist Anais Lee. "The performance was definitely a new experience for me, but fun and engaging nonetheless."
Though football season is coming to an end, the singing and dancing doesn't stop here. The marching band will be showcasing its talents at several events in the near future, including a Red Bull's game in November and a Devil's game in early December.
About the Contributor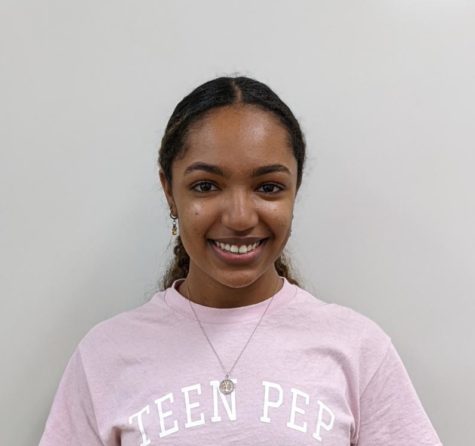 Shelby Rush, Arts and Entertainment Reporter
Shelby Rush is a senior in the Biomedicine Academy at Dwight Morrow High School and a third-year writer for The Maroon Tribune. She is the current Drum...