Lesrene Brown: Vocal Student Council BOE Rep
Among the many many changes in the 2020-2021 school year, the Student Council successfully filled the two representative positions to the Englewood Public Schools Board of Education (BOE) for students from DMAE. These positions were established during the work of the Council in 2019-2020. 
This representation of the student body and its concerns to the BOE was set up to be one student from Dwight Morrow High School and one from the Academies@Englewood program. Though two representatives began this school year, the Dwight Morrow student was unable to continue and stepped down, however, senior Lesrene Brown, who was elected to be the A@E student representative to the BOE, has been active in representing students' concerns to the board. In fact, she has been a powerhouse.
"
…there are clearly so many more issues we need to address to the BOE. I also want to represent a wider amount of the student body…
— Lesrene Brow
Lesrene has told the BOE about the success of the DMAE Club Summit, Black History Month celebrations, and other school-wide events that emphasize cultural diversity. She has also brought up student suggestions including the need for African American and Diversity studies, the need for a Biomedical Research Program, the reclamation of the Pre-Engineering lab, and the dangers of returning to in-person school too soon.
Lesrene has met  with the Board twice a month since December. Typically, after the superintendent's report, Lesrene presents her own report detailing student concerns and accomplishments from DMAE, and from her meetings with Principal Suro. Additionally, Lesrene expresses her opinion on behalf of students on important topics and issues the Board is curious about, such as the high school's return to in-person education. While the meetings are sometimes long and demanding, Lesrene enjoys representing the students' concerns and is excited about her commitment to the Board.
"Although I am proud of what I have done so far, there are clearly so many more issues we need to address to the BOE. I also want to represent a wider amount of the student body, including underclassmen, ELLs, students in special education and vocational programs, and student athletes," Lesrene explained.
Lesrene collaborates with the DMAE Student Council, the driving force behind change on campus. She is eager to best represent the concerns of the student body, and she is happy to be reached via her student-rep contact email: [email protected].
About the Writer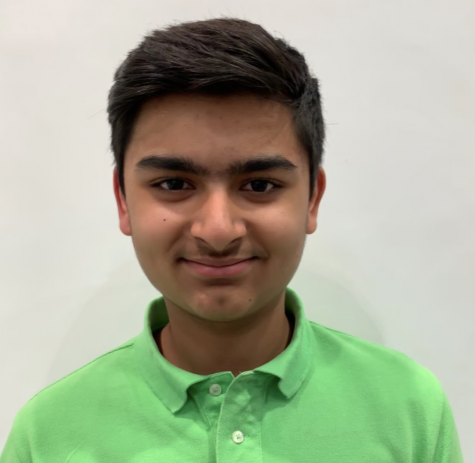 Param Malik, Staff Reporter
Param Malik is a sophomore in the BioMedicine Academy and is a second-year member of The Maroon Tribune. He enjoys reading, cooking, playing golf, and...