Channel 12 For Happiness
Is happiness something that can be cultivated? Do happier people get better grades and feel less stressed and quarrelsome?
The people at Life's Good: Experience Happiness and Inner Explorer programs have proven that mindfulness training leads to increased happiness and, yes, better grades and relationships. These programs serve over a million students across the United States, including DMAE's, and they intend to teach ways to cope with stress and become happier. 
"More than half of American teens are stressed," said Christine Ackerson, director of Sustainability & Corporate Social Responsibility for L.G. Electronics USA in Englewood Cliffs.. "We want to raise awareness that happiness skills can be learned, taught, and practiced," she said. 
Since 2019, DMAE teachers have been tasked with using Inner Explorer each day in homeroom:  soothing podcasts centered around different themes of relaxation and mindfulness. New Principal Benjamin Suro is convinced that daily mindfulness practice works in positive ways and had the chance to speak out in support of the practice with Channel 12 New along with juniors Joseph Liberti and Carolina Quintero.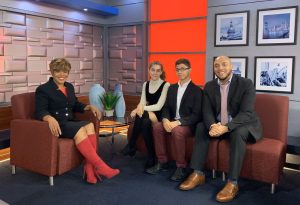 "I think the interview went really well. It was great to have students there to give testimonials," Mr. Suro said. "Having a newscast seriously helped to promote how Dwight Morrow prioritizes students' mental health, community, climate, and culture." 
They discussed the program with News 12 host Della Crews, and with the Laurie Grossman who is the director of Social Justice & Educational Equity for Inner Explorer. Christine Ackerson of LG also joined the conversation that day.
Ms. Ackerson and Ms. Grossman, whose companies work together on the program, explained the program's benefits: less fights, less stress, and higher scores. 
Mindfulness, "awareness of the present moment without judgment," according to Grossman, is a central component of the program.
"Last year in my sophomore year, I was introduced to mindfulness," said Carolina. "When we walked into class we would journal how we were feeling that day. Just by writing things down, I felt like I was connecting with myself, my emotions, and finding out what I was really feeling that day," she said.
About the Contributor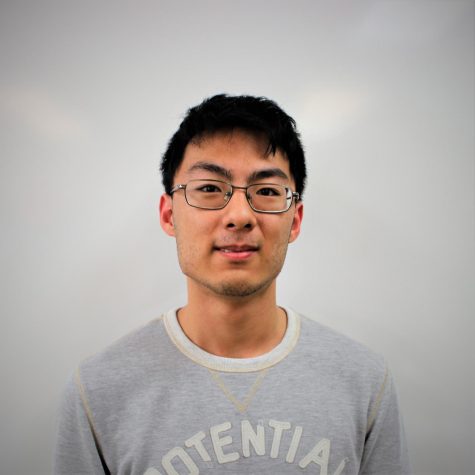 Devin Kim, Staff Reporter
Devin Kim is a junior in the Information Systems Academy, and his second year writing for The Maroon Tribune. Besides his work as a student reporter, he...