DMAE Alumni Share Their Success
It was a day of reunions and excitement when a group of DMAE alumni gathered in the Common Area on Wednesday, Dec. 19, 2018, to share their varied college experiences after high school. These former students presented during the lunch periods so anyone would be able to attend.
"I really enjoyed coming back to Englewood to participate on the panel and share my insight about what life is like after you leave high school," said Christopher Gliwa, a sophomore at Princeton University majoring in Civil and Environmental Engineering and minoring in Environmental Studies.
Christopher answered questions about high school and college. He explained to students that high school is more structured and organized while college is more fluid and tailored to individual academic needs. He advised students to start the college process in junior year because there are "lots of moving parts," and flat out told them to have absolute confidence in their abilities.
The Alumni Panel was chiefly organized by PTO board members Shakira Williams and David Matthews, with the help of DMAE head guidance counselor Kate Drumgoole and teacher Mindy  Rochman. The intention of the panel was to inform students about what lies ahead of them.
Each 45-minute lunch session began with the alumni introducing themselves. Then, the audience was allowed to ask questions. The informal atmosphere contributed to the discussion of a diverse array of topics, ranging from important application tips and financial advice to how the alumni dealt with homesickness.
"I felt that the Panel really helped me learn what college is like, especially since they are only a few years older than me," sophomore Timothy Pak stated.
The alumni were also pleased with returning to DMAE to talk about their experiences. Many were seen excitedly greeting former teachers and younger students.
There were 16 alumni who returned to the DMAE campus that day along with Christopher:  
Sakshi Dadlani, Damon Dixon, Giannina Garcia, Jazmin Gutierrez, Kieran Hillary, Abby Light, Josimar Lovera, John Melizanis, Gisselly Peralta, Ryan Pruitt, Arthi Rameshkumar, Lisa Ryoo, Ankit Shingala, Desiree Smith, and Emily Stein,
While there were some criticisms, such as the limited spacing provided by the Common Area, the PTO believes that the Alumni Panel was an overall success, and they aim to host another one in December 2019.
"I think we should connect with our alumni association to create more opportunities for them to connect with our students, like a mentor program," PTO President Shakira Williams stated.
About the Writer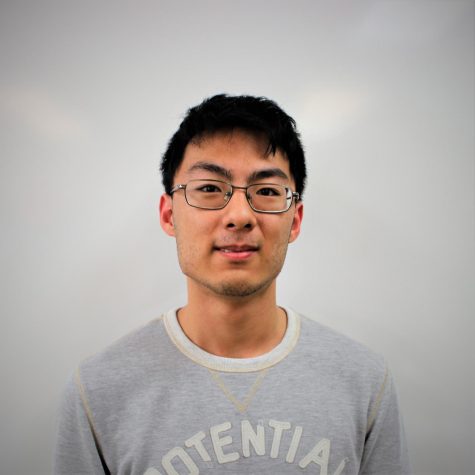 Devin Kim, Staff Reporter
Devin Kim is a junior in the Information Systems Academy, and his second year writing for The Maroon Tribune. Besides his work as a student reporter, he...