"Red Ribbon" Drug Awareness
"
Having on the drunk goggles on for a couple of minutes…made me realize that I do not want to put my life at risk along with the lives of others by drinking and driving."
— Katie Sudol
In the last week of October, Oct. 23-31, 2018, the DMAE campus held a second annual Red Ribbon Week, a drug awareness program that seeks to inform students about the lethal effects of drugs and alcohol, especially narcotics. Red Ribbon Week is a national campaign that originated as a small grassroots, non-profit organization and is now one of the oldest and largest drug awareness programs in the nation.
Student Assistant Coordinator Jalesah Brooks, arranged and oversaw this program with hopes of increasing what students know about the dangers of being under the influence, especially since Englewood is such a large town. As a result, this year's program included more engaging, hands-on activities for the students.  
"Last year, there really wasn't any time to plan anything, so I just did announcements and that was it," Ms. Brooks remarked. "But this year I planned  I was able to plan more awareness activities for a week along with schools around the country," she added.
Each day of the week had its own theme and awareness assembly, located either in the DMAE auditorium or the Common Area. For instance, on Monday the Englewood Police Department and its traffic division came in to talk to the ninth and tenth graders about traffic issues and set up an obstacle course to demonstrate a sobriety test.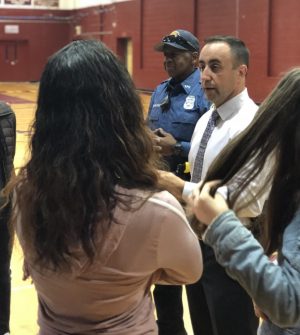 "Having on the drunk goggles on for a couple of minutes made it a lot harder to do simple tasks such as walking and catching a ball," sophomore Katie Sudol explained. "It gave me an idea of what it would be like to be very drunk and made me realize that I do not want to put my life at risk along with the lives of others by drinking and driving," she said.
Probably the most notable event of the week was the "Alumni in Recovery" assembly held in the common area; Alumni in Recovery is a Bergen county organization composed of former students from Bergen County high schools who are in the midst of working a recovery program from addiction to drugs or alcohol. During their visit, these recovering alumni recounted their hardships to the students and counseled them on the negative effects of substance abuse.  
Aside from assemblies, the Zone also held stress-relieving activities, such as Mandela coloring and mindfulness meditation. From drug assemblies to recovery speakers and fun, peaceful activities, Red Ribbon Week was largely regarded as successful both by Guidance and the students; nonetheless, there will be more improvements made next fall.
"I was pleasantly surprised with how everything turned out," Ms. Brooks reflected. "But I think about what we could do better as far as marketing and advertising, so students could be aware; also, I'd like to get students involved in the planning process," she said.
About the Contributor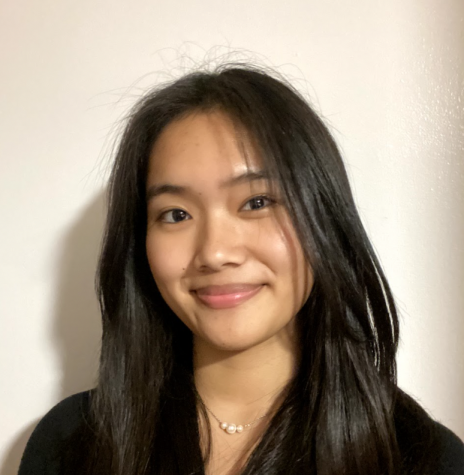 Tenzin Dhasel, Editor in Chief
Tenzin is a fourth-year member and the current editor of the newspaper. She is a senior in the Biomedicine Academy and is associated with numerous clubs...