Taking Pride in Melanin
Students Celebrate Black Culture and History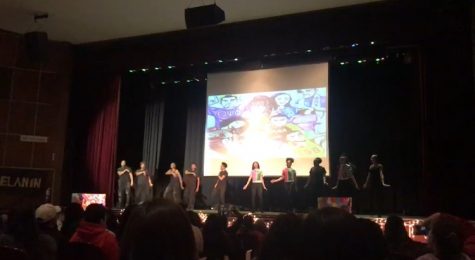 "
When I came into the auditorium for the assembly, I couldn't help but feel pride in my culture and my identity."
— Courtnie Beckford
Upon entering The Dizzy Gillespie Auditorium for the yearly Black History Month assembly on March 16, 2018, students of the DMAE campus were welcomed with a message, the message of taking pride in melanin, or, in other words, taking pride in their black skin. At the assembly, students celebrated black culture, uniqueness, and excellence.
"When I came into the auditorium for the assembly, I couldn't help but feel pride, pride in my culture and my identity," junior Courtnie Beckford said. "In recent times, black culture has been overlooked or difficult to process by other cultures, but I think students did a good job at producing a show that tackled these issues," she said.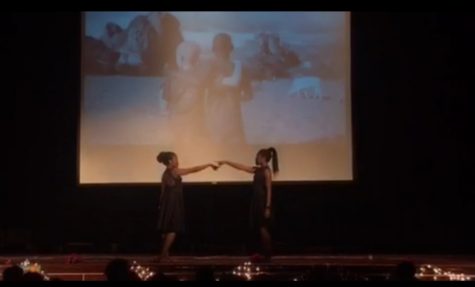 Senior students took charge of this event, including Debbie Adam, Christie Aubourg, Tynaisha Briggs, Romeo Walker and others. They spent time brainstorming themes and ideas that matched Black Excellence. They also overcame technology issues and scheduling problems before the event and even on the day of the event.
"
Our hard work paid off despite many setback"
— Debbie Adam
"Our hard work paid off despite many setback," Debbie said. "Our show was a success. We pulled through and we were definitely brought closer because of it," she added.
Students in all grades performed dances of African and Caribbean descents to the applause of their classmates. The dances varied from traditional ethnic performances to original renditions of classic and time-honored songs in the black community, such as "Stand By Me" by Ben E. King. There was also a "Wakanda Dance" from the movie "Black Panther."
"When all the dances on the stage started happening I was completely awestruck. I mean, every dance was so well put together and so representative of one's culture. It was very inspirational," junior Ana Rua said.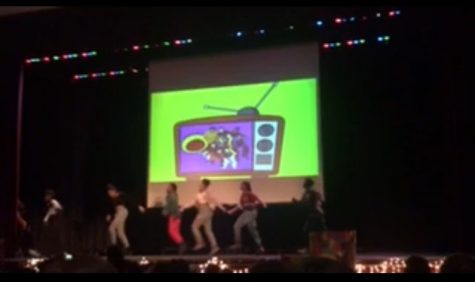 Along with dancing, students celebrated Black popular culture. Shows such as "The Fresh Prince of Bel-Air" and "Everybody Hates Chris" were projected onto the auditorium screen. Music of the era was given a nod to as well, with artists like Tupac Shakur and Beyonce streamed throughout the room.
"I really liked the nineties throwback in the assembly. It was a great shout out to Black culture that students see everyday, a culture that some live by," senior Shakee Merritt said.
The assembly, planned yearly by DMAE seniors, was seen as a massive success despite being just one period in duration this year. It showcased a slice of Black culture and student pride.  
About the Contributor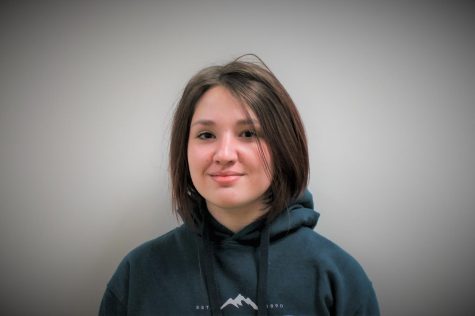 Julia Schwartz, Co-Editor
Julia Schwartz, a senior in the Biomedicine Academy, is a third-year writer and co-editor for The Maroon Tribune. She loves to write political and social...