Senior Prom: Lasting Moment in Time
On May 30, 2018, at 12 p.m., DMAE seniors excitedly trekked out of the auditorium and towards the parking lot – it was Prom Day. There was no time to waste, appointments had been booked and corsages had to be picked up.
The theme this year was "Caught in the Moment." Such a general subject gave students more freedom to choose from a greater variety of dresses or experiment with suit choices. Result was debuted at the traditional Dwight Morrow Show Off at 5 p.m. Underclassmen and family members were shown unique and jaw dropping outfits at the annual show off in front of the majestic school building. Dates rode in expensive and shiny new cars – BMW's  to Maseratis. However, the greatest surprise of the afternoon was an unexpected appearance at the Show Off by Fatboy SSE, a well-known musical artist.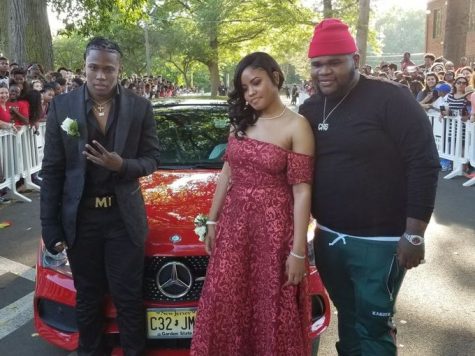 "Englewood definitely had the best Show Off of 2018 in all of Bergen County. We had Black Panther references and even internet celebs coming through like Fatboy SSE," senior Zakiyy Morgan said. "I was shocked to see someone that I had only seen on Instagram in person. It was surreal," he added.
Around 7 p.m., seniors began making their way to the Rockleigh Country Club. Immediately upon entering the venue, students signed in and voted for DM and [email protected] Prom Kings and Queens. The results were revealed later on in the night as dessert was being passed out. The crowned Kings and Queens were Quanzie Lumson and Kylie Paterson for DM, and Abubacarr Ceesay and Kandis Romney for [email protected].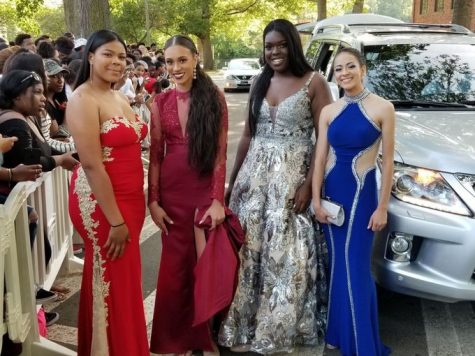 "I really didn't expect to win. I was shocked when they called my name," [email protected] Prom King winner Abubacarr confessed.
However, they were not the only ones who had a magical night; even the teachers could not help from having fun.
"Overall it went really nicely. It was a beautiful evening and I think everybody had a good time," art teacher Mr. Rodriguez said with a smile.
Throughout the night, students occasionally took breaks from dancing and the loud music to stroll around the fountain or gazebos outside. They took pictures and sat outside in conversation with friends capturing the moment in their minds forever.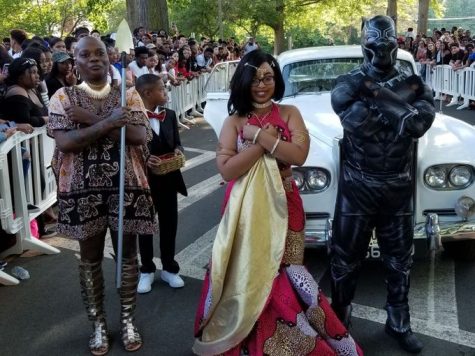 Everyone came together that day – whether it was through showing off their moves on the dancefloor, grabbing their favorite dishes from the various buffet tables, talking with their friends at their prom tables, or having their photo taken by a professional photographer.
"It was neat since it was one of the last major class events all of the seniors took part in before graduating," senior Stuart Ward remarked.
DMAE Prom 2018 definitely raised the bar for years to come.
About the Contributor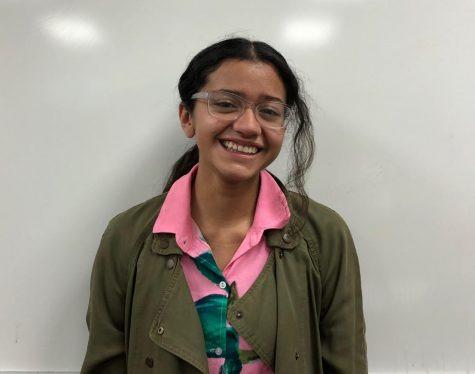 Ashley Lopez, Section Editor
Ashley Lopez is a senior in the Law and Public Safety Academy. This is her third year in The Maroon Tribune. She loves traveling, reading, and writing....