Science Fair
The sophomores of the Biomedicine Academy held their annual Science Fair in the South Cafeteria on June 6, 2018. Biomedicine students stationed themselves in front of their colorful tri-folds, eager to share their science experiment with fellow classmates.
"As a senior, it was amazing to see the different projects and how it contrasted from the year that I had my science fair," senior Bill Shin said. "As someone who did the same thing two years ago, I know how much work goes into these projects."
Though the hard work was still visible and stellar, the science fair was significantly smaller, taking up only half of the small cafeteria. Due to the schedule changes for the 2017-2018 school year, not all Biomed sophomores were able to participate in this academy tradition.
Science teacher Jeffrey Dodd became the new coordinator of the Science Fair after being assigned a section of the core academy class. Instead of the usual half year course with two classes a day, the schedule change brought upon a curriculum consisting of full year, five day classes, allowing Mr. Dodd and his students to take their time to finalize the experiments. Traditionally, the science fair has been held in March.
"Because it was a full year course, we were able to spread the project out a little more," Mr. Dodd said. "Rather than students having mentors, I left the individual grading upon myself, which also took a bit more time. In hindsight, mentorship would've been a good idea."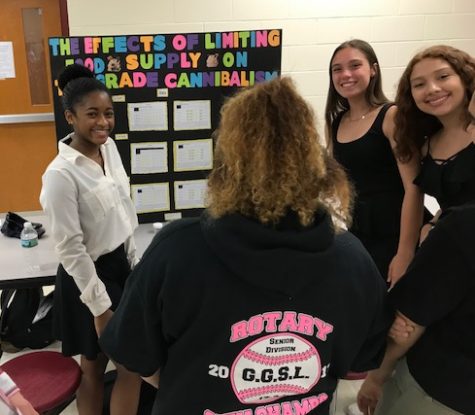 Sophomores Irene Jacob and Shania Morales presented an experiment titled, "The Effect of Ampicillin, Penicillin, and Tetracycline on Chlorella Algae" to determine which antibiotic would have a greater effect on the growth of algae. The duo conducted the experiment about two times over the span of two weeks before finalizing the written lab report.
"The science fair helped us learn a lot about conducting an experiment and understanding the errors involved," Irene said.
Hopefully, the Science Fair is able to maintain a tradition on campus as it displays the hard work and rigor of DMAE students.
About the Contributor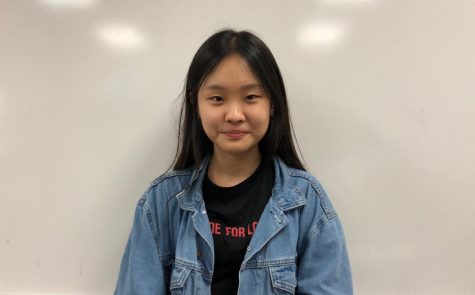 Kristin Kweon, Managing Editor
Kristin Kweon, a third year member of the Maroon Tribune, is a senior in the Law and Public Safety Academy and is this year's Managing Editor. Journalism...