Sabrina Makes 2000 Points

1000 points is a major accomplishment in high school sports. Only the best scorers in the country reach this accomplishment but senior Sabrina Defreese proved why she is one of the top girl's basketball players in the state by ending her high school basketball career with 2,000 points. This is a North Jersey record and is the highest point total by any male or female to ever come from Dwight Morrow High School.
"I appreciate everyone who came out to support me and everyone that was with me throughout my four years here at Dwight Morrow.  I will always be a Raider and will always be proud to say that I am from Englewood," Sabrina said. "These four years went by fast and I hope to accomplish even more goals in college," added Sabrina with a lot of emotion and nostalgia.
Sabrina completely shattered the record books in dramatic fashion by scoring 39 points in her last home game against Wehawken which the lady raider won. She scored 44 points in her state game that made her reach exactly 2,000 points with 22 seconds left. Unfortunately the Lady Raiders lost in the first round of States but everyone was happy Sabrina had reached her  milestone, especially their new first year head coach Coach Weinjert.
"She is in my eyes one of the top 10 girl basketball players in Bergen County right now.  Her stats and seeing what she could do on the court proves it. She is one of the best I have ever been lucky enough to coach and I know she will continue her success in the future as well," said Coach Weinjert with a very serious tone.
Although Sabrina's high school career is now over many colleges and universities are impressed with her basketball talents and are giving her a chance to play collegiate women's basketball.  Her list of schools include Delaware State, Adelphi, Manhattan, Seton Hall, Georgetown, and Fairleigh Dickinson University. Sabrina has played well throughout all of her four years in highschool by averaging 28 points per game and more importantly never missing a game. She is going to be very difficult to replace next year but the Lady Raiders have hope and are proud of her superstars success.
"She's definitely been more than just a teammate. She's been a leader and a coach and has taught me a lot. Just playing with her has made me a better player," freshman Lena Yeo said. "Next year without her is going to tough. Dwight Morrow is losing the top leading female scorer," she added.
Sabrina's success will be a motivation for DMHS players for years  as arguably the best female basketball player in Dwight Morrow Basketball history. The bar has now been set higher than ever for others to follow and maybe one day surpass.
About the Contributor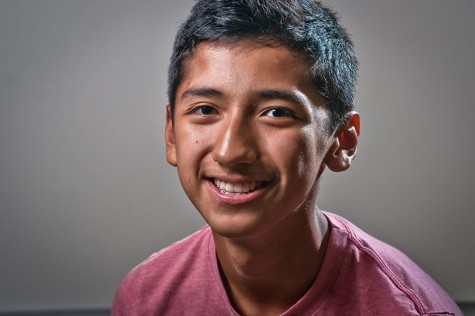 Cristopher Rojas, Co-Sports Editor
Cristopher Rojas is a sophomore in the Biomedicine Academy.  He is a part of the school's football team and plans to join the basketball and baseball...