Journalism is Hard Work: 20th Diversity in Journalism Workshop Accepts 1 from DMAE
High school students from all over the country applied to be a part of The Bergen Record's Diversity in Journalism Workshop at Syracuse University, but only a handful were chosen. Among those select few, most of whom were seniors, was junior Julianne Jeon, the co-managing editor of DMAE's Maroon Tribune newspaper team.
From November 12-15, 2014, Julianne was at Syracuse University and its S. I. Newhouse School of Public Communications. Students were provided with a unique opportunity to develop their writing, editing, and critical thinking skills, as well as experience what it is like to be in a professional newspaper team.
Despite the prestigiousness of the program, however, Julianne was slightly tentative on whether or not to accept the challenge.
"I had wanted to go with everyone else who applied from our team," she explained. "When I found out that I was the only one eligible, I was slightly hesitant. Still, I knew this was an opportunity I shouldn't miss out on, and it paid off."
Multiple workshops were spread throughout the trip, with students going through vigorous activities in order to hone their journalism skills. Julianne went to classes held by college professors, published newspapers with a team, and was exposed to campus life in Syracuse.
By the end of her trip, Julianne developed a new respect for the field of journalism.
"I realized how much work and commitment it takes to publish a daily newspaper," Julianne said. "Syracuse University has the second best college newspaper this year, The Daily Orange, and the amount of dedication it takes to pull off that feat is not easy. You really have to exert all your energy into it. That's kind of scary to me, she said, but added, "I'm still interested in journalism, but I definitely got a wake up call."
On a lighter note, Julianne also commented on her most memorable experience from her time at Syracuse University.
"The food – because it was bad. I came to the conclusion that Syracuse has the worst campus food. But there was a Chipotle, which kind of made it up," she said.
As one of the nation's leading educators of students who wish to pursue professions in the mass media, Newhouse School of Public Communications holds this annual workshop to provide students like Julianne with a chance to discover their potential in the journalism field. Every year for the past decade, members of DMAE's newspaper staff have attended this Diversity in Journalism Conference. In the coming years, The Maroon Tribune newspaper team hopes even more students will be able to have this professional and college experience.
About the Contributor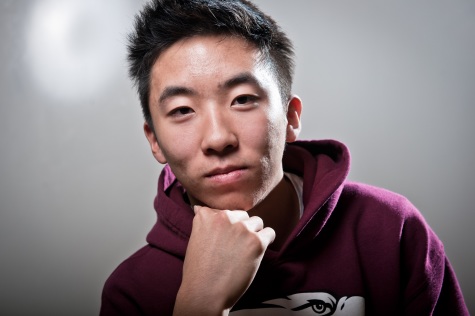 Justin Jeong, Co-Managing Editor
Justin Jeong, a junior in the Biomedicine Academy, is a managing editor for semester 1 for The Maroon Tribune. As a returning staff member, he is determined...