New DMAE School Store
The DMAE campus will soon have its very own school store, even though it has the current outward appearance of a janitor's closet. Juniors Esteban Coeller, Isha Rauf, Tiffany Wong, and Heley Patel are in the process of setting up a school store to raise money for their senior class budget. The school plans on aiding this project by using its discount  with STAPLES to help supply the store, which is to be launched by November 1, 2014.
"At first it was just a project but then it really started to become real when we had meetings," Esteban explained.
Assisted by math and business teacher Ronald Ruiz initially, the students soon got approval from administrators including Peter Elbert, Joseph Armental and Carol Bender.
"Originally they wanted to be downstairs in the Common Area," Mr. Armental said,  "but I found  space in the North Building that would meet their needs."
The school store will be located directly to the left of the North Building entrance where it has the potential to become a place to get everyday supplies and clothing designed for the students and staff of the DMAE campus.
The junior class hopes to raise $1,500 dollars by the end of this school year.
About the Contributor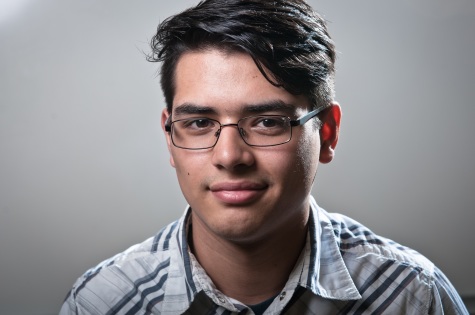 Shojahon Shatursun, Senior Staff Reporter
Shojahon Shatursun is in charge of the Man on the Street Student Forum this year at the Maroon Tribune. He enjoys visiting new places, playing Magic: The...