Frost Valley Enrollment Up but [email protected]'s Down
Although most claimed to enjoy the freshman Frost Valley trip, this year may have had a few exceptions.
While a new record of 110 students from the class of 2017 participated in the 11th annual class bonding trip, for the first time a few students also learned that the Academies was not the right fit for them.
"It was weird. We had such a fun time at Frost Valley and then some students left the school," freshman Jada Berthoumieux explained.
The fun took place at a chilly campsite in Claryville, NY, for three days during the first week of school, Sept. 9-11, 2013. Freshmen only had one day to attend classes before the trip and as a result, this year, the students truly got to experience team building before class interactions had started. When they returned to school, they began to match faces from activities to kids in their classes.
"It was really great to see. Suddenly, you have kids really getting to know their new classmates. They start building those connections which is really what Frost Valley is all about," coordinator Alison Fordice said.
As always, the activities including hiking, zip lining, water ecology, square dancing and a visit from the "Snake Guy."
Freshman, Nicole Torosian especially enjoyed the Devil's Hole Hike where students hiked to the top of a cliff and saw a dramatic view of a deep waterfall beneath it.
"It was really great being able to connect with my peers and my teachers. It's a great trip and I would recommend it to everyone," Nicole said.
More than 50% of the class of 2017 participated in this year's Frost Valley trip. This led to a desperate need for chaperones. Usually, a 10-1 student-teacher ratio is maintained, and although Ms. Fordice had difficulty recruiting teachers at such an early point in the school year, teachers who had never been to Frost Valley took it on.  Other have participated for many years.
"This was the ninth year I participated in the Frost Valley Trip and it was a great way to meet the freshmen outside of school in a peaceful environment," chaperone Anthony Dinallo stated.
Although everything seemed to be running smoothly, something did cause a shock in a few teachers when they saw a bus stranded on the side of the road.
"I was driving and suddenly, I saw one of our coach buses on the road and panicked. I had no idea what was happening," Ms. Fordice explained.
As it turned out, the air conditioning had stopped functioning in one of the buses and students began to feel sick. Chaperones helped to transfer as many students as possible onto the cool bus while some brave students offered to stay. Nonetheless, the students continued to stay positive during the bus ride home.
With such obedient and friendly freshmen, it was surprising that shortly after the trip there were fewer members of the class of 2017.
According to students, the class of 2017 lost nearly six students after the Frost Valley trip. These freshmen decided to return to their home districts without saying why. Perhaps it was the food? The activities? The rooming? The bus problem? A clear answer has not been found yet as most students and the teachers enjoyed their experience.
In the upcoming years, students and teachers hope more students will participate and fewer will return to the school in their home district. But for now, freshmen are using the connections they made to interact with one another.
"We really hope to continue this trip. It's a great way to meet the freshmen outside of school. Hopefully next year, we switch bus companies," Mr. Dinallo remarked.
About the Contributor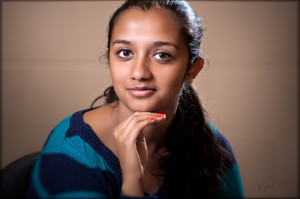 Aneeka Ayyar, Co-Editor
Aneeka, a senior in the Biomedicine Academy, is in her third year as part of the Maroon Tribune staff. Her love for newswriting is clear through her position...