Muslim Student Association Aids Charity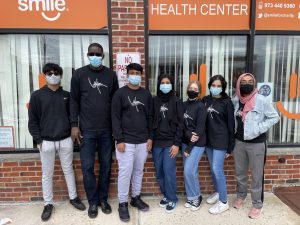 On April 16, 2021, six members of the new DMAE Muslim Student Association volunteered at the Smile for Charity food pantry in Passaic, NJ, along with club adviser Modou Diene. MSA had donated a portion of their earnings from fundraising to the pantry.
"We had the chance to experience how the money we fundraise is impacting people's lives," said junior Rahima Shaikh who is currently the president of MSA. 
Smile Charity whose vision is "a faith-inspired community working together to eliminate poverty, restore dignity, promote social justice and establish beauty in America " has been helping Muslims and non-Muslims in Bergen County come together especially during these hard times. 
"We started off the day with the girls, Siamee Ahmed, Numa Quraishi, Ceren Sari, and I restocking the food pantry. At first, we were all a bit shy, but then we got comfortable and started having fun," Rahima explained.
Later the boys joined in and helped with stocking the pantry, Rafi Ahmed and Sidrath Ahmed, and everyone was glad to help and happy to be actively involved.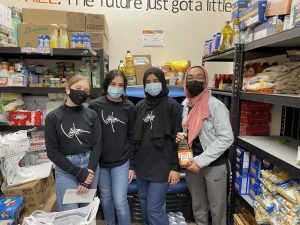 "MSA is a great club for students to discuss issues related to the Muslim community in general and actions they can take to help where they can. For me to supervise MSA is a blessing as it is challenging and helping me to be a better Muslim," adviser Modou Diene earnestly expressed. "I just hope that the work that is being done by the whole group led by Rahima and Moe in this first year of MSA to build the foundation of this club, will not go to waste in the future. This is an exceptional group of students," he added.
The MSA raised funds through two projects Rahima and MSA vice president Moeenaldean (Moe) Dalia suggested. The group designed and sold approximately 50 T-shirts that said "Sabr" on them or "patience in Arabic," and they created and sold 39 Ramadan Gift Bags. Together the fundraisers totaled approximately $650.
The 20-member club hopes to expand next year and do more to address global events affecting Muslims.
About the Contributor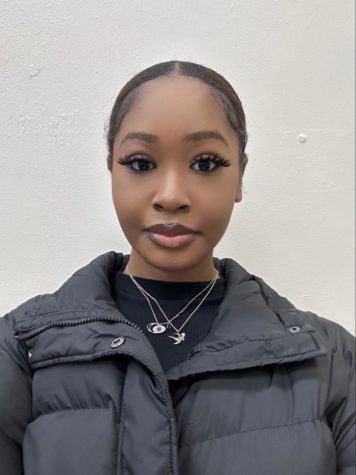 Samma Faragalla, Reporter
Hello! I'm Samma Faragalla, a senior in the Law and Public Safety Academy. I have been a reporter for Maroon Tribune for 3 years, mostly writing club...