Best Delegate Win at eMUNC
On Sat., May 30, 2020, from 9:00 a.m. to 4:00 p.m., DMAE's Model UN team competed in a virtual conference run by Highland Park High School, eMUNC or Virtual Model United Nations Conference. Despite the quarantine, the team still participated in club activities with diligence and rigor.
Many small details were changed with the Zoom format, such as the process mainly being open dialogue. Additionally, the usual practice of passing notes as a main form of communication was changed into sending private chats through the Zoom messaging system.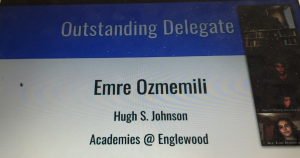 "On Zoom, I could simply send someone a private message which was a significant difference. Additionally, the vast majority of the time spent in our committee was un-moderated which served as a utility because we were tasked to devise measures to escape the country's economic trough," junior Emre Ozmemili explained.
After the conference, Emre won the honor of being named Best Delegate in his committee where he represented Hugh S. Johnson, a member of FDR's Brain Trust. This is a high achievement that takes a lot of time and preparation, paired with the skills of being an effective legislator and public speaker, to win.
"
It is a great privilege to be named best delegate. I am so thankful to have found a school organization that has provided me with the opportunity to develop my public speaking and interpersonal communication skills."
— Emre Ozmemili
"While there are no specific set criteria that one must pass in order to be recognized with an award, the chair people want to see that you used a sufficient amount of time prior to the conference to ensure that you are genuinely passionate about the core elements of debate in Model United Nations," Emre noted.
Club advisor Mindy Rochman was proud to let everyone know Emre won the recognition and that all participants put a lot of time and preparation into the event. 
About the Contributor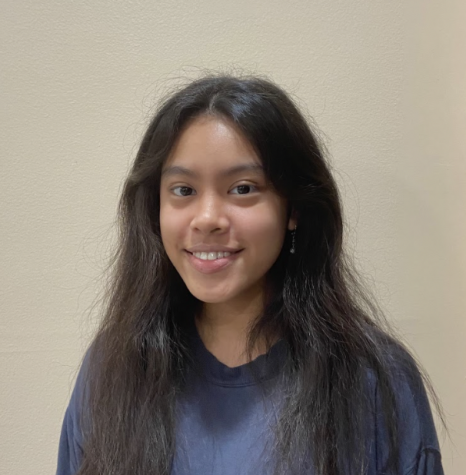 Jaslyn Tu, Senior Staff Reporter
Jaslyn Tu is a senior in the Law and Public Safety Academy and a second-year member of The Maroon Tribune. She enjoys writing about current campus events....