NHS Promotes Pride
"
It recognizes that I'm doing something right both at school and in life."
— Christopher Butcher
On the evening of May 28, 2019, as white and maroon-clad students gracefully walked down the aisles of the Dizzy Gillespie Auditorium, a new chapter was opened for the Delta Mu Sigma sector of DMAE's National Honor Society. Candlesticks were lit, parents snapped pictures and  DMAE's best students were recognized for their academic accomplishments.
"I am definitely very proud to have been accepted in the National Honors Society. It's kind of like a coveted title to have, it recognizes that I'm doing something right both at school and in life," sophomore  Christopher Butcher said.
This year, thirty-seven sophomores and juniors were inducted into the society, a large number to add new energy to the organization, who are saying goodbye to thirty-two graduating senior members. In order to be admitted to NHS, students had to submit an application with information on the student's GPA, extracurricular activities, volunteer hours, and leadership.
"I am very proud of the inductees this year! It is a strong group of students who made it through, as we had a lot of competition this year for who we could take in. I think they are an amazing group of students who are already of to a great start," teacher and NHS chapter advisor Dorothy McClelland remarked.
Inducted students were honored during the hour-long welcome ceremony, where they were put into a robed procession to enter the auditorium, accepted a gold membership pin, an official NHS certificate, and a red rose. Students then shook hands with the NHS cabinet and signed the official Delta Mu Sigma NHS chapter registry. The ceremony ended with refreshments and more pictures being taken of the proud inductees.
"The induction ceremony was such a gratifying and unifying experience in my opinion. To be accepted into NHS is already an honor in its own way, but to be recognized for it in front of your peers and family is a whole other type of accomplishment," junior Madeline Sorbanelli stated.
As students returned the red an white robes and blew out their induction candles, there was a sense of unison left in the Dizzy Gillespie Auditorium.
About the Contributor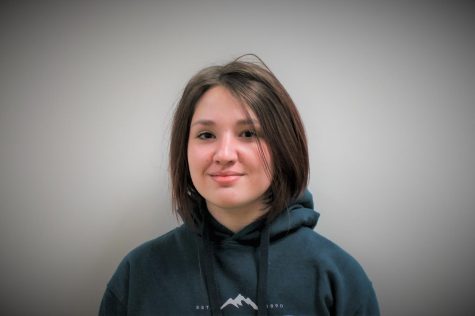 Julia Schwartz, Co-Editor
Julia Schwartz, a senior in the Biomedicine Academy, is a third-year writer and co-editor for The Maroon Tribune. She loves to write political and social...