Vocal Synergy Rocks 6,000
The DMAE campus is full of student talent, and currently taking the music world by storm in DMAE's own a cappella group Vocal Synergy. Made up of 16 students, including 10 highly talented seniors, and directed by Sandy Meltzer, the group is full of energy and school pride.
"I really enjoy being part of something that's bigger than me, and really that's Vocal Synergy. We have so much fun and really get to reach a big audience which makes every competition memorable," junior Genevieve  Faunde remarked.
This year, the group competed in the International Championship of High School A Cappella Competition (ICHSA) quarterfinals in La Plata, Maryland. In this elite competition where over a dozen groups performed, Vocal Synergy still made their own mark through creative music stylings of pop and the classics.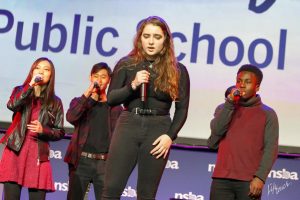 "The competition was really fun because we not only shared our music, but saw how other people interpreted music. It was a real learning experience of not only music, but movement and melody," sophomore Jeo Dela Cruz explained.
By the end of the competition, Vocal Synergy proudly took the third place title. Additionally, senior Genesis Capellan won the coveted title of "Outstanding Soloist."
"Vocal Synergy, our competitive a cappella group truly represented Englewood and I am so proud of all of them!" exclaimed Ms. Meltzer with a grin.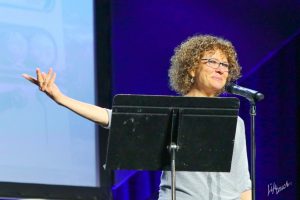 Not even a month later, Vocal Synergy traveled to Philadelphia, to perform in front of a National School Board Association Conference, a 6,000+ audience. Even with such a large crowd, full of people from all across the country, Vocal Synergy dazzled the audience singing songs such as "Raindrops" by Ariana Grande, "Stay" by Rihanna, and "One Voice" by The Wailin Jennys.
With so much success and outreach in the academic school year of 2018-2019, DMAE's Vocal Synergy is sad to see its seniors go, but the group remains committed to work and sing just as hard next year.
About the Contributor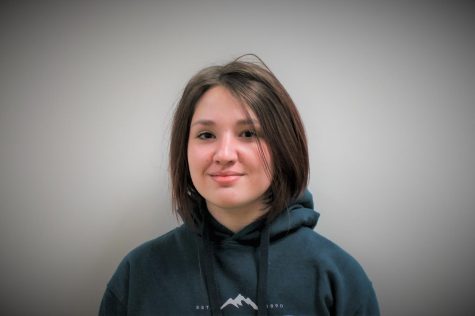 Julia Schwartz, Co-Editor
Julia Schwartz, a senior in the Biomedicine Academy, is a third-year writer and co-editor for The Maroon Tribune. She loves to write political and social...