One Small Step: Cleaning Up Mackay Park
On Earth Day, 26 DMAE students worked together to help the environment. They went to Mackay Park in Englewood for the purpose of picking up litter Monday, April 22, 2019. The trip was organized by Environmental Science teacher Michele Augliera, but chaperoned by Anthony Buzzerio and Nicholas Salvatore who went on the trip. These teachers worked with Dr. Passow of the Englewood Environmental Commision and the Englewood Green Team, and the trip was made possible with the help of the Englewood Public Works Department and Hackensack Riverkeeper. 
All of the students participating in the three-and-a-half hour cleanup were juniors or seniors and were mostly affiliated with the Science National Honor Society (SNHS). Nonetheless, anyone who was interested was allowed to go. 
"This event fulfilled a SNHS requirement and non members will get service hours," Ms. Augliera said. 
However, many students genuinely cared about the environment and participated out of altruistic reasons. 
"I am a person who loves nature and I wanted to do something for Earth Day which is why I went," junior Irene Jacob explained. "We owe to the Earth and our future to keep it clean."
DMAE students were equipped with gloves and other tools to pick up trash – mostly plastic – from the park. The cleanup sparked many conversations related to the environment, such as cutting down on plastic use and relying more on public transportation. By the end of the successful cleanup, over 12 bags of plastic were collected. While more people willing to help are always wanted, the number of people did not detract from the overall experience. 
"Seeing a group of young people putting their time and effort into cleaning up a local park was uplifting," Mr. Buzzerio said. "I'm excited to see such a passionate and talented group of young men and women put their ideas into action."
About the Writer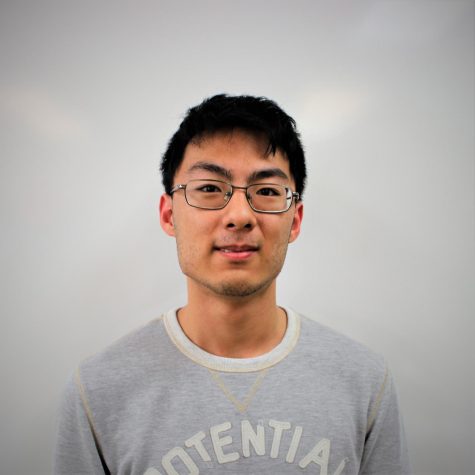 Devin Kim, Staff Reporter
Devin Kim is a junior in the Information Systems Academy, and his second year writing for The Maroon Tribune. Besides his work as a student reporter, he...