DMAE's First DECA Team Learns Skills to Compete
"
I think it is safe to say that the competition was truly an eye-opening experience for everyone who participated and competed."
— Caroline Lee
A group of 17 students from DMAE's Finance Academy participated in their first DECA competition alongside students from other schools on Monday, Jan. 17, 2019, at Ramapo College in Mahwah, NJ. DECA, which stands for Distributive Education Clubs of America, is an international organization that helps students in high school and college prepare for their futures. There are 200,000 DECA members from 3,500 different schools in this high school division.
"DMAE's first-year DECA Chapter was faced with real business management scenarios and role-played solutions," sophomore Caroline Lee explained. "Overall, this competition was a great experience, and I can't wait for next year's," she said.
There were varied event categories: Business Management and Administration, Finance, Marketing, Entrepreneurship, Hospitality and Tourism, and Personal Financial Literacy. Some events under those categories also included other divisions, such as Restaurant and Food Service Management, Financial Consulting, and Human Resources Management. DMAE DECA members chose an event in which to participate and compete. Then, they were given a scenario along with a series of questions. After approximately 15 minutes to prepare, they met with judges to express their thoughts and ideas.
"I think it is safe to say that the competition was truly an eye-opening experience for everyone who participated and competed," Caroline said.
Thus, not only was this event a competition, it was also a learning experience. Students learned valuable skills in marketing, finance, management, and hospitality that will be useful in the future. This competition helped prepare them for college, and even more for their careers.
"Even though it was our first year of DECA, our school tried its best and had a lot fun participating in this event," junior Timothy Jung said
Only a select group of qualified students were able to advance and compete in Atlantic City where competition was stiffer.
About the Writer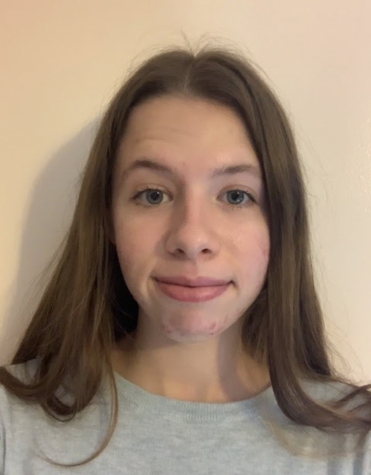 Katie Sudol, Co-Managing Editor
Katie Sudol is a third-year member of The Maroon Tribune. She is a senior in the Biomedicine Academy who aspires to become a pediatrician in the future....