New Fall Grieco Games and Festival
"
It was a really fun event and it had a really chill atmosphere, which was a nice escape from school."
— Justin Park
On Friday, Nov. 16, 2018, DMAE held a new fall-themed Grieco Games in the gymnasium.  It featured basketball and volleyball tournaments on one side of the gym with activities and a bake sale on the other side. Students and teachers were encouraged to participate in the games as friendly competition and to have fun.
"We had a great turnout and we still have Grieco Games in March for the academies to earn points for March Madness!" stated junior Rebecca Reyes, one of the officers of the Grieco Club.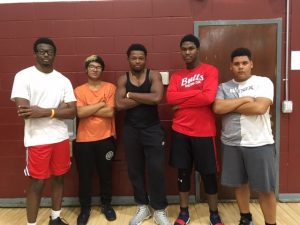 This year the Dr. John Grieco Scholarship Fund decided to change things up and add a fall themed Grieco Games to generate more money for scholarships early on in the year. The Games were organized by Judy Aronson and members of the Grieco Club. The club gives out scholarships every year amounting to over $15,000.
"This year's Grieco Games made more than 300 dollars and given that it was a snow day it was very well attended," Ms. Aronson said. "We're really looking forward to a second game day March 15, 2018, when the Grieco Games Dodgeball competitions between grades and academies will take place," she added.
Students in the Grieco Club spend a lot of time and effort in planning out fundraisers such as the Grieco games. Along with the students from the Grieco organization, members of the school's Red Cross Club were also involved in helping set up for the games and the various stations in the gym.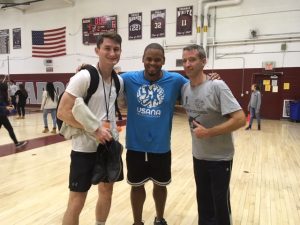 "It was a really fun event and it had a really chill atmosphere, which was a nice escape from school," explained sophomore Justin Park, who added that he thought the event was more fun than last year.
About the Contributor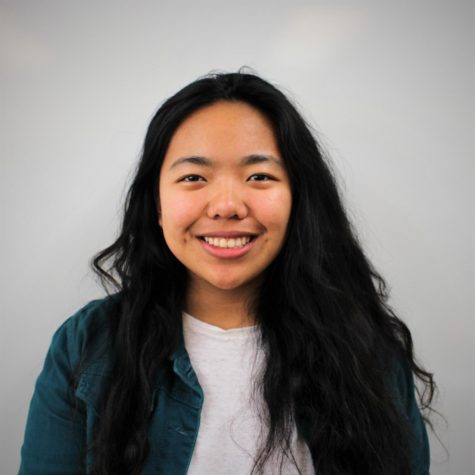 Dekyi Tenzin Tsotsong, Senior Reporter
Dekyi Tsotsong, a third year member of The Maroon Tribune, is a senior in the Law and Public Safety Academy at the [email protected]. She a Section Editor...