Teens Teach Teens about Sex
"
I was really surprised about how many different ways there are to prevent pregnancy and STDs. I didn't even know that some of these things existed…"
— Ryan Fletcher
As DMAE freshmen filed into the library on February 16, 2018, nervous laughter filled the room; however, this feeling of anxiety soon dissipated, as the freshmen were greeted by the smiling, tie-dye clad members of Teen PEP. Once all students sat down, the upperclassmen introduced themselves and promptly started a skit called "Don't Pass It On"exploring the hardships of teen pregnancy.
"When I came into the library, I was ready to just get the class over with. You know, I mean listen to the Teen PEP members reciting the sex-is-bad mantra and then be on my way. But once I actually listened, I learned so many new and important things," freshman Jayda Hodge explained.
The skit featured two characters known as "Jason" and "Claire," two high school upperclassmen with a baby as a result of unprotected sex. After establishing the facts that Claire had to drop out of school and leave her friends and social life, the skit went into the deeper emotional impact of teenage pregnancy. The dialogue explored how the couple began to resent their lives, child, and each other. This "scared straight" plot encouraged freshmen to fully consider the consequences of teenage pregnancy.
"
I really think we reached them. Teen pregnancy is not exactly a light topic, so the skit was an entertaining way to convey the dangers of it to them."
— Michael Tavaglione
"While playing the character of Jason, I couldn't help but look at the freshmen in the audience and see both laughter and complete shock," senior Michael Tavaglione said. " I really think we reached them. Teen pregnancy is not exactly a light topic, so I think the skit was an entertaining way to convey the dangers of it to them," he added.
Afterward, freshmen were divided into groups and paired with two or three Teen PEP representatives, and they were taught about many forms of contraceptives and pregnancy prevention. Some examples of the contraceptives presented are female and male condoms, Depo Provera (hormonal shots), birth control pills, and abstinence.
"I was really surprised about how many different ways there are to prevent pregnancy and STDs. I didn't even know that some of these things existed, which kind of shows how much we really do need Teen PEP to talk to us," freshman Ryan Fletcher said.
Students learned how female condoms are an alternative to male condoms because they offer the same great protections from pregnancy and STDs but allow the female to be proactive. The female condom does not require cooperation from a sexual partner like the male condom does. They also learned that the shot, called Depo for short, works like the pill (with side effects like weight gain)  but is more convenient: rather than a daily pill, the shot last for three months.
"The reason for this seminar is to educate students on how to make good decisions and how to stay safe if you do decide to be sexually active," the program director Maria Buckley explained.
By the end of the seminar, freshmen students gained a better understanding of pregnancy and STD prevention in all types of relationships, and made connections with upperclassmen.
About the Writer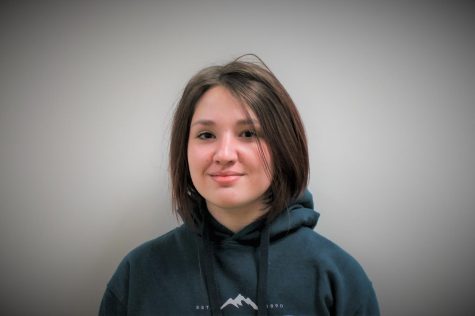 Julia Schwartz, Co-Editor
Julia Schwartz, a senior in the Biomedicine Academy, is a third-year writer and co-editor for The Maroon Tribune. She loves to write political and social...