Law Fair Bill Project
Hang on for a minute...we're trying to find some more stories you might like.
On May 23, 2016, in a crowded lunchroom with many excited students, the Annual Law Fair was held. Many controversial topics were represented, from the Gun Laws to Municipal Waste and Pollution, to  Abortion laws. Those who attended the event were impressed by the colorful displays of information and the informed dialogue of the Law students, who explained their bills.
"I found them all interesting and they put in a lot of hard work and it shows," retired Lawyer Russell D'Italia said.
The Law Fair was held by Roslyn Powell, program manager of the Law and Public Safety Academy.
"Without the law, people would go crazy and society would be chaotic,  so law makes unity among people."
This year, freshmen Law students had to research a topic about which they were passionate and to express their views by created a bill. Their task was to take a controversial topic and devise a bill of law that would make society better.
"If they understand this process, they can understand the processes of changing our community, one step at a time," Ms. Powell said.
The Law Fair attracted students from all academies to learn about these current controversial issue and possible actions that could create or start to create solutions. Teachers and other adults also came to view the projects and ask questions.
"Law means it's a rule set by people and an agreement between people to respect  rights," freshman Claire Lee said. "Without the law, people would go crazy and society would be chaotic, so law makes unity among people," she concluded.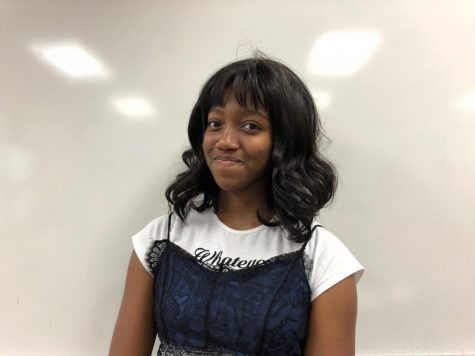 Courtnie Beckford, Senior Reporter and Assistant Section Editor
Courtnie Beckford, who is currently a junior in the Biomedicine Academy, is a third year writer for the Maroon Tribune. She loves to write about school...