129 New Inductees
Multi-Disciplinary Honors Celebration
On the night of June 8, 2016, the inaugural Multi-Disciplinary Honor Society Induction Ceremony was held in the Dizzy Gillespie Auditorium in the King Hall building.
Students were inducted into the ESL, Spanish, Chinese, French, Math and Art honor societies.
"It was a nice way to end off my career at DMAE,"  senior Radha Tummalapenta said. "I'm proud to have had one more honor society induction and hopefully there will be many more in college."
It was the first induction for the Math, French, and Art honor society chapters within the school. Many students have excelled in these classes and the departments are improving year by year.
"I felt lots of pride to celebrate the joy behind mathematics," said advisor Ms. Alexa Rodsan. "I think we're all going in the right direction in having a better educational environment."
Students repeated the pledges of their honor society as they stood on stage.
Sophomore Niki Trivedi has already been inducted into three honor societies including the math and French chapters on Wednesday night.
"Being her friend, I am very motivated by her hard work and dedication," said sophomore Radhika Shah who was also inducted into Mu Alpha Theta. "She definitely deserves it and I'm happy I could share this moment with her."
Niki was one of 129 students honored at the event.
"It was an amazing event," said sophomore Ruchita Choksey who was accepted into the Mu Alpha Theta and Chinese Honor Society.  "I hope that next year every honor society can take part in this including the National Honor Society and the Tri-M Music Honor Society which were not present this year."
Vice Principal Joe Armental wished more students had attended, but agreed that the event "was a step in the right direction" and hopes it will grow more next year.
About the Contributor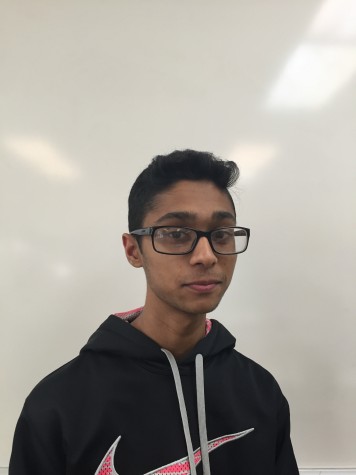 Anik Subramanian, Staff Reporter
Anik Subramanian is a sophomore in the Finance Academy at the Academies @ Englewood.  He is very dedicated to his schoolwork and is an honor roll student....