Middle Schoolers Lead High School Robotics Team
Could middle schoolers hold any value on a high school team?
Two seventh graders from Janis Dismus Middle School, Richard Sawh and Summerville Reid, helped drive robots for the DMAE robotics team on January 10, 2016, at the Westfield Wrangle.
"Well I think they're a good investment," said Robotics leader Randy Sherry. "When they are in high school, they'll be leaders from the moment they walk in as freshman."
The high school competitors were not only intrigued by their younger teammates but also inspired by them, especially after they won their individual match.
"This is by far the most impressive event I've seen as a robotics competitor," said sophomore Alexander Rubino with excitement.  "It's going to be interesting to see how far these two seventh graders can take us."
The Englewood Robotics team holds practice every Wednesday after school in Mr. Sherry's room.  Although the season is over, the two middle schoolers remain committed and attend every session.  Students gather around the robotics course to take turns driving the robots in preparation for competition. Others members of the club do side activities to improve the course, like building new materials and obstacles for extra practice. Though the robots can be driven anywhere, the team feels the best way to practice is to do test runs through the course.
"Though they don't have as much experience working, they are not afraid of failure," said Mr. Sherry. "They rather learn from their failures, and it explains why they are smoother drivers of robots compared to most."
The team eventually lost in the following round at FTC Southern Regional Championships on February 13, 2016.
As for the future, Mr. Sherry, along with middle school teacher Erika Waldeck, wants to have more middle school students oriented with technology. According to Mr. Sherry, "it can open up more interests like it has in these two young men."  
About the Contributor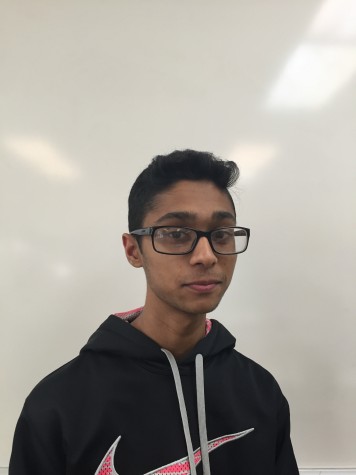 Anik Subramanian, Staff Reporter
Anik Subramanian is a sophomore in the Finance Academy at the Academies @ Englewood.  He is very dedicated to his schoolwork and is an honor roll student....