Red Cross Club Grows Helping Hands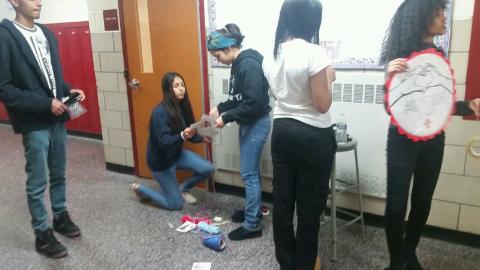 At 2:50 p.m. on Thursdays, Jackie Goolsarran and a league of 22 DMAE students dedicate their time to the American Red Cross. Their common goal is to lend a helping hand to the less fortunate.
"The Red Cross Club made me want to help people more and it helped me see that there are a lot of people in Englewood who need help," freshman Breyanna Fields recalled.
The Englewood Holiday Toy Drive and The Hygiene Bags are popular fundraisers that the club has hosted. The Toy Drive began collecting toys early as Thanksgiving, so that they can be sorted by gender and age and distributed among people of all ages at the Courtesy of Englewood.
"The Toy Drive is great because it is great to see all the toys that were donated not just from the members of the American Red Cross Club, but also from churches and businesses," Breyanna said.  
One of the biggest challenges that club advisor Ms. Goolsarran faced was motivating members to participate for the duration of the club period.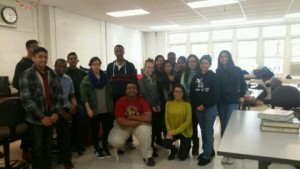 "Club time is sometimes seen as a free period to wander," Ms. Goolsarran said.
To solve this problem, she puts her members to work.  Brainstorming ideas for upcoming events and occupying them with group activities are what keep members such as Breyanna engaged.
"Usually we all take part in making posters and helping to plan events like the toy drive, we all brought in toys and set up," Breyanna said.
The Hygiene Bags are small Ziploc bags, consisting entirely of hygiene products such as feminine products, baby wipes, toothpaste and a toothbrush along with a complimentary pair of fuzzy socks.  In February, the Hygiene Bags will be distributed to the Hoboken shelter and soup kitchens in Hackensack.
Another successful fundraiser is the Faculty Breakfast.  A buffet is served to the faculty who pay a small fee for a plate.   Members of the club also have numerous bake sales in effort to raise money to contribute to the International World Relief and the American Red Cross.
"In the club right now we are just getting ready for a bake sale that is coming up right now," declared Breyanna.
For the second semester, the American Red Cross Club will welcome new members, however, some members, such as Breyanna, feel anchored to the club.  
"I would like to stay in this club because I just feel like this club is not like the others," she said.
About the Contributor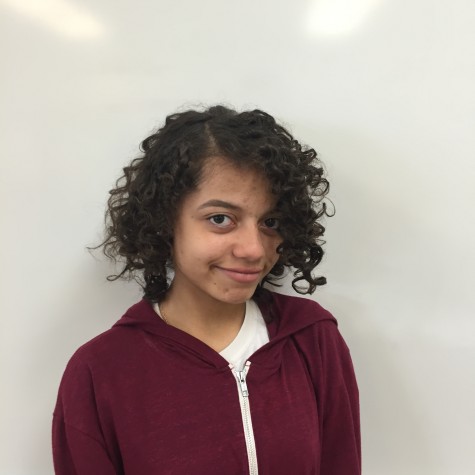 Veronica Gonzalez, Staff Reporter
Veronica Gonzalez is currently a freshman in the Biomedicine Academy and a first year member of the Maroon Tribune. She is a member of the UNICEF club...