March of Dimes Fundraising
Charity Hits Home for Some DMAE Students
A newlywed couple just conceived a new member of their family. Obviously, this couple is extremely happy about a new baby, but little did they know that four months down the line, that baby would be born prematurely. The newborn boy was barely alive and could not breathe on his own; doctors did not know if he would make it to the next day. While the couple was struggling financially to begin with, they now needed buckets of money in order to care for their premature baby, even for a short time. Eventually, that baby boy died a week after its day of birth.
That is why on January 3, 1938, the organization March of Dimes was created. Although, at first, March of Dimes was created to fight the disease of polio in children, March of Dimes is currently funding money strictly for premature babies, babies born prior to 37 weeks of gestation. Premature babies need a lot more attention than normal infants and are often in intensive care for months. That is what March of Dimes was formed as an organization to fund hospitals that take care of these poor infants.
At DMAE 15 students meet each week to plan and carry out ways to raise money to support premature babies.
Freshman Melissa Quintero joined March of Dimes for both a personal and universal reasons. She decided to join because she knows what having a premature baby in the family feels like and she wanted to make a change by raising money to help support these babies all over the country.
"I felt the need to give back to parents that are going through the same struggle that many of my family members have gone through," said Melissa. "Once I was informed of the organization by the president of the club, sophomore Gayathri Ganesh, I found my choice for a club was much easier. March of Dimes was perfect because it was relatable, helpful and supportive to others," she explained brightly.
There are other reasons why people join this club, too, such as joining just because they want to make a positive difference. It was for this reason that science teacher Cyrstal Ponticello agreed to advise the club.
"It supports a really good cause," explained Dr. Ponticello who is program manager of the Biomedicine Academy. "Many families are impacted by premature birth, and I feel decent if I know that I am making a difference in helping research and funding for premature babies."
So far fundraising has included bake sales and selling March of Dimes bracelets. The club hopes to raise at least $1,000 which they will send to the March of Dimes headquarters.
About the Writer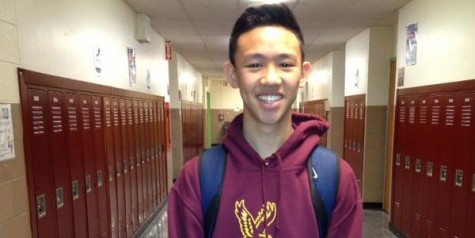 Sammy Yuen, Reporter
Sammy Yuen is a freshman in the Pre-Engineering Academy. As a first year staff reporter for The Maroon Tribune, he plans to cover school events for the...