Black Pride Deep at Annual Assembly
"
It was great to see how students were so committed to getting the assembly done."
— Co-Adviser Latoya Watt
On February 27, 2019, DMAE held its annual Black History Month Assembly in the Dizzy Gillespie auditorium. The celebration of black culture and achievement began with a grand entrance of students and the song "Glory" and ended with the African American National Anthem, "Lift Every Voice." In between these powerful songs with messages of freedom and equality, other acts celebrated the history of black music with dance and the words of black icons with readings.
"It was an awesome experience. It was great to see how students were so committed to getting the assembly done. I believe it was a success because the assembly and the performances came together very nicely," Co-Adviser Latoya Watt remarked.
This year the assembly was held during third period and both performed for juniors and seniors and largely planned and enacted by upperclassmen. Approximately 35 dedicated students were involved in the event to make sure that DMAE recognized the rich history black culture has to provide.
Although there was no theme this year, the program was constructed around genres of music such as jazz, R&B and Hip Hop, or Reggae. Creating a seamless connection between acts were hosts Kenzy Alvarado Barrett and Keon Davis-Williams.
"
It was fun to be able to create our own dance together and pick a song that we, as the students, would relate to. We discussed the message we were trying to give out as, 'We are black and we are proud.'"
— Senior Malayja Brown
One group of students danced to a medley of 90s Hip Hop and R&B including seniors Malayja Brown and Rushann Grant, and juniors Dominique Green and Zion McGill.
"It was fun to be able to create our own dance together and pick a song that we, as the students, would relate to," explained senior Malayja Brown enthusiastically. "We discussed the message we were trying to give out as, 'We are black and we are proud.'"  
Another group performed jazz and contemporary dance. Senior Teresa Lebowitz, and juniors Alexis Robinson and Sasha Cheek choreographed these dances to music that they felt had meaning.
"We danced to 'Don't Touch My Hair' sung by Solange Knowles as the contemporary piece, and Whitney Houston's 'I Wanna Dance with Somebody' as the jazz piece. Both songs were very important to us in celebrating modern black culture," Teresa described. "I feel like we had great opportunities and a lot of room to do what we wanted to do," Sasha added in.
Also showcased in the assembly were the achievements gained by black icons such as Martin Luther King. In fact, small portions of his "I Have a Dream" speech were read by Tyrone Thompson, a DMAE teacher aide. Students also created a Jeopardy game with Black History Facts as the main category and a video of students describing their pride in their own words.
"The kids came to me interested and motivated," Co-Adviser Brianna Peterson said.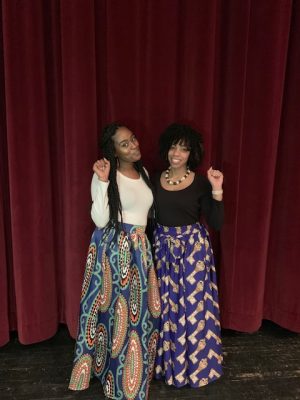 Both Brianna Peterson and Latoya Watt were pleased with the work of the students and their diligence in making sure there were no technical issues this year.They were especially appreciative of the hard work of three seniors, Jason Richardson, who was at every rehearsal, Everald Palmer, who was the top behinds-the-scenes manager, and Jesa Almonte, who helped everywhere.
The Black History Month is a long-held tradition organized by teachers and DMAE seniors. This year the event clearly represented a sense of black pride, and according to Ms. Peterson, "the joy from the kids." Both Ms. Watt and Ms. Peterson look forward to doing the assembly next year and plan to expand the celebration to include workshops, important movies, and even speakers.
"I thought the assembly was pretty memorable. It was informative and enlightening. It helped me learn more about black culture," sophomore Anna Bogen said.
About the Contributor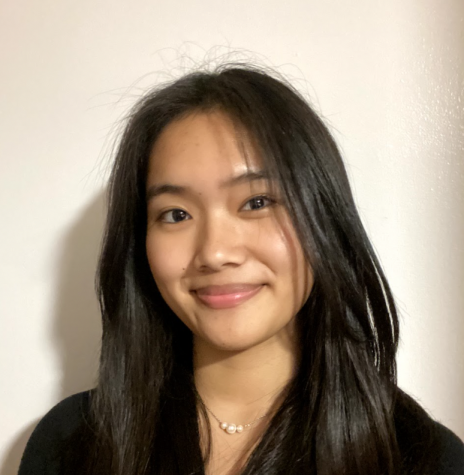 Tenzin Dhasel, Editor in Chief
Tenzin is a fourth-year member and the current editor of the newspaper. She is a senior in the Biomedicine Academy and is associated with numerous clubs...