Students Donate for a Cause
DMAE kicked off its annual Spring Blood Drive on Wednesday, June 4, 2019 in the Common Area. Each year, the National Honors Society, directed by Dorothy McClelland, teams up with the Red Cross to organize two blood drives in the fall and spring.
"It was a good experience. The Red Cross staff made you feel comfortable and safe," junior Kirti Ganesan stated.
Many students chose to donate blood since it will go to helping patients all across the board. After donating blood, the donors admitted to feeling a sense of satisfaction knowing that their participation in a fifteen minute event has the potential to save at least three lives.
"I heard donating could help save lives. And at the end, I feel good about myself because I know donating a little bit could help a lot of people. This is actually my second time donating and I want to donate again," sophomore Chris Silpiec said.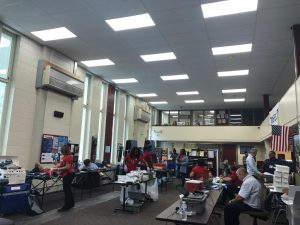 NHS members were present during the blood drive serving as volunteers to facilitate the donation process. As the American Red Cross says, donating blood is always a "win-win partnership," where lives are saved and team spirit is built. NHS hopes to conduct more blood drives next year considering the success of this year.
"I personally feel great and very proud of what we accomplished at the drive.  It is very rewarding to see so many students donating blood and encouraging each other to donate blood. We collected over 40 pints of blood, and had to turn some students away at the end because we exceeded the capacity of the Red Cross workers to take our blood," organizer McClelland concludes.
About the Contributor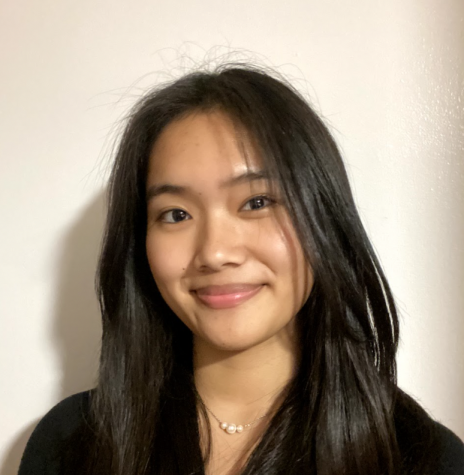 Tenzin Dhasel, Editor in Chief
Tenzin is a fourth-year member and the current editor of the newspaper. She is a senior in the Biomedicine Academy and is associated with numerous clubs...