ZONE Fights Violence
On Wednesday, Nov. 6, 2019, the ZONE presented an "Alternatives to Domestic Violence" seminar in the North Building library of Dwight Morrow High School to classes of students during lunch periods. The purpose of the presentation was to raise awareness about the common and unacceptable occurrence of domestic and dating violence. 
The presenters, including Mariam Gerges who organized the event, discussed healthy and unhealthy relationships, and the different types of abuse a person could go through. The presentation also guided students on how to help friends who are victims of relationship violence and how to seek out appropriate help and resources. 
"A lot of students do not know that they might be in an abusive relationship if somebody is not telling them that it is not normal," explained Ms. Gerges, who is director of Adolescent and School Based Youth Services in the ZONE. "According to statistics over 60 percent of adolescents are in unhealthy relationships," she said and added that a high percentage of adults are in unhealthy relationships that children witness every day. 
"
I realized that there can be people around me who are in these situations and that I should do something to help…
— Richard Lopez
After the presentation, students felt that they learned more about domestic violence and toxic relationships and how to identify and report them. 
"I realized that there can be people around me who are in these situations and that I should do something to help them if they are in a toxic relationship," freshman Richard Lopez reflected. 
Throughout the presentation, the importance of getting help and realizing that you are in a toxic relationship was emphasized making it clear to students how unacceptable such relationships are.
"The presentation was important to me because toxic relationships may negatively impact your mental health. It can make you feel insecure or bad about yourself, and you may feel pressured to change something about yourself or may even be physically and emotionally harmful," freshman Nishika Patel commented. 
ZONE advisor Ms. Gerges also stressed that if a student is in a toxic relationship, it is crucial to get help as soon as possible.
"If you feel uncomfortable in any kind of relationship, whether it is an intimate one, a friendship, or a family relation, it is important to speak up and get the support that you need. Just know that you are not alone and that there are supports out here for you whether it's the ZONE, the school counselors, teachers, or administrators," Ms. Gerges stated.
About the Writer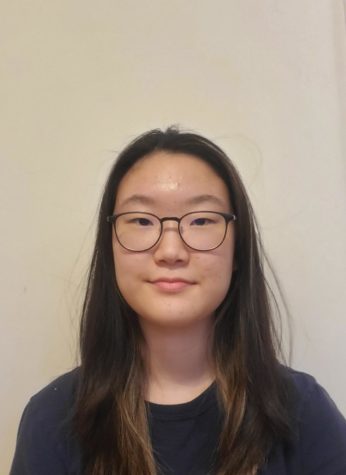 Rayna Lee, Website Administrator
Rayna Lee is a senior in the Law & Public Safety Academy and a fourth-year Website Administrator for The Maroon Tribune. She enjoys posting stories...