Teachers Toured Englewood
A Bus Tour for Orientation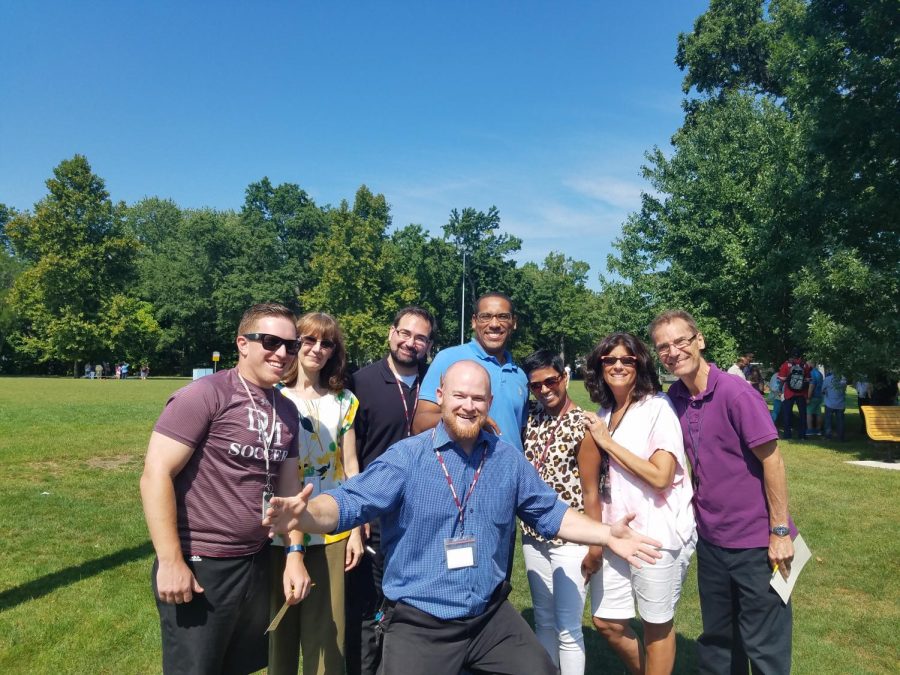 On a sunny day before the start of the school year, September 5, 2017, DMAE teachers went on a bus tour of the city of  Englewood as part of their back-to-school Orientation. The idea was not only to do something different than sitting in the auditorium for half a day, but also to build and strengthen the relationships of DMAE teachers at a time when morale was at an all time low because of recent controversy and change.
The new principal, Billy Bowie, also hoped the tour would foster better relationships with students for a better academic school year.
"What you look at when you walk into an organization is the climate and culture of the place and that is the relationships that happens between teachers and students, administrators and teachers, teachers and parents," Principal Bowie explained. "Learning is about relationships," he added.
Dr. Bowie took the teachers, both new and returning, on a bus tour all over Englewood: from the 3rd Ward where the high school is located, to the 4th Ward on the other side of Palisades Ave., to the 2nd Ward where some apartment complexes are located. Dr. Bowie told teachers about these Wards, how students feel about them, and about places where students typically go to hang out, both after and during school. Teachers were left with a new perspective of Englewood and how far away some students live.  
"It helped me better relate to just where students are coming from," new Physics Teacher Jonathan Sloane explained. "I tried to pay particular attention to how far the students had to come. I think that impacts the dedication that students have. When I see a student come later, I know they were making an effort to come here and that says something great."

After the tour, the bus took teachers to McKay park where snacks and team building activities were prepared for them. Administrators designed two tasks for the staff. First, teachers were divided into large groups with teachers from all different departments. From there, they had to pair up and interview each other. Then, back in the large group, each teacher shared something they thought was unique about the person interviewed.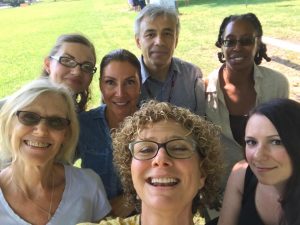 "Crystal Ponticello interviewed me and thought it was interesting that I was adventurous in my college years," English teacher Constance Clark said.
Next, teachers participated in a blindfold team building game.
The Orientation ended with a few speeches. Carol Bender welcomed everyone to the new year and was glad to be back on the DMAE campus full time. Dr. Bowie told of his plans for the year, leaving teachers hopeful that he really would  "reestablish balance" and morale in 2017-2018.
About the Contributor
Leticia Wood, Editor
Leticia Wood, a senior in the Pre-Engineering Academy, is the Editor of this year's Maroon Tribune. She enjoys having a diverse set of extracurricular...