Meet DMAE's Newest Principal
Following what seems to be almost a tradition, with another new school year hails DMAE's newest principal. 
An educator for 16 years, Benjamin Suro is well versed in adapting to various educational environments, with DMAE being his latest one. He is passionate about the school and believes in  the idea of community. He emphasizes that while the DMAE community is fractured in various ways, it certainly is not irreparable due to the breath of ethic diversity present. 
"I feel that DMAE is the best of both worlds. You have such a diversity of students here and such a wealth of resources that we could use to promote the school in various ways. I fell in love with the building, the staff, the community. It just felt right," he reflected.
In his quest to redefine the image and influence of DMAE, Mr, Suro believes in what DMAE could be rather than what it has been. He is devoted to improving school culture, making it collaborative and with effective communication. 
"Unfortunately, there have been things that happened here in the past, and people have been focused on the negativity that resulted from them. I want to be able to introduce to everyone the DMAE that has so many great qualities," he explained.
Perhaps Mr. Suro's optimism is in part due to the fact that he and his wife are expecting a baby, however it is clear from his empathy and compassion, that he is dedicated to improving DMAE by setting high standards for everyone, including himself, and that he tries to listen to as many people as he can. 
"I have been a science teacher at an Honors and AP level, a dean, a supervisor, a vice principal, and now a principal. I've been able to work in really big schools and helped develop a school in Stamford, CT. All of those things have made me a really good fit for this campus," explained Mr. Suro proudly.
The principal explained that communication is really big and it is why he spends time tweeting about  the school and posting things on our live feed. He wants to make everybody feels supported and he wants what is best for the school; in short,  Mr. Suro wishes to highlight his unwavering commitment to the school and its students. 
"I try my best to extend the great things about DMAE outside of school grounds. I want people to realize that this high school is exceptional and, most importantly, that we have exceptional kids. I want people to know that," he said.
With our newest principal steadfast in his goals, people will know that.
About the Contributor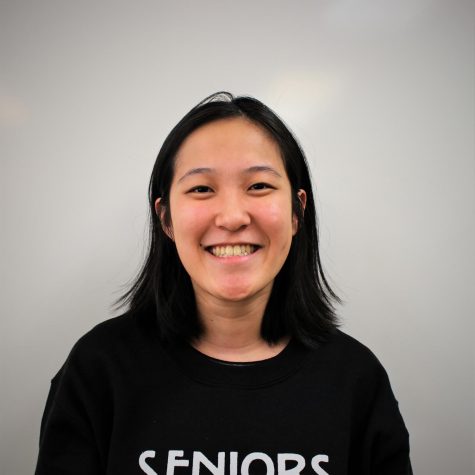 Sarah Yang, Co-Editor in Chief
Sarah Yang, a senior in the Biomedicine Academy, is the Co-Editor in Chief of The Maroon Tribune for the 2019-2020 school year. Within the school community,...