NAHS Showcases Inspired DMAE Artists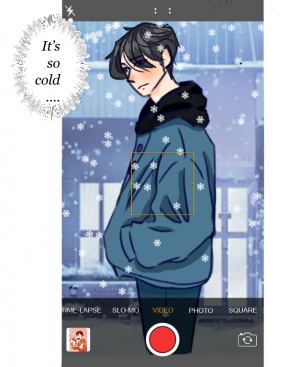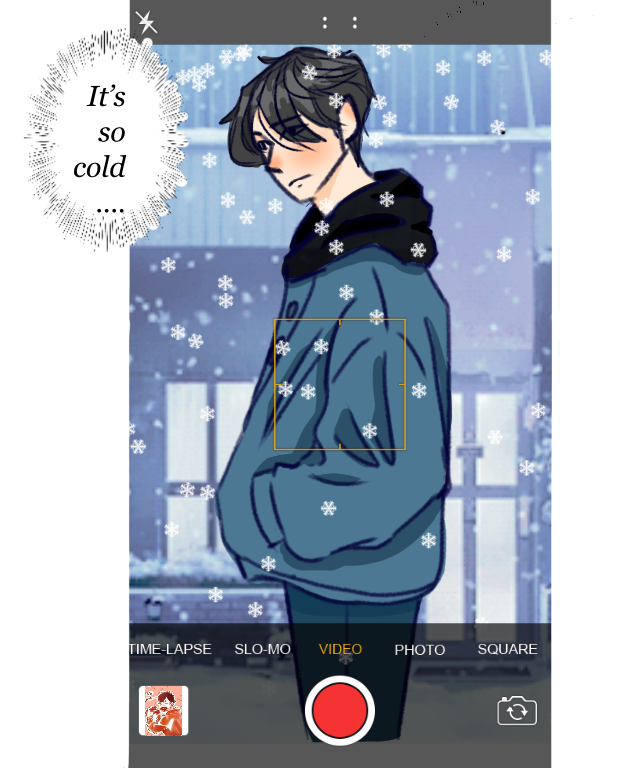 Amidst the pandemic, many students have discovered their inner artist. In hopes of increasing creativity at DMAE, National Art Honors Society (NAHS) kickstarted the Monthly Art Contest. So far, the NAHS has chosen junior Tatyanna Ortega and junior Julie Jang's submissions as winners for the months of January and February, respectively. Both Tatyanna and Julie have artistic stories of their own. 
"I've been drawing for about 5 years. I started drawing because of anime and I drew in notebooks because I didn't have a proper sketchbook," junior Tatyanna Ortega said.
January's theme asked, "What does winter look like to you?" To Tatyanna, winter looks cold and snowy. She depicts a slender figure surrounded by snowflakes. What distinguishes her piece is her portrayal of an outside perspective. 
"I wanted to do the phone camera idea because I felt the drawing was too plain, and I thought it would be like one of those moments where you're with your best friend and they just decide to take a memorable photo of you without you noticing," Tatyanna described.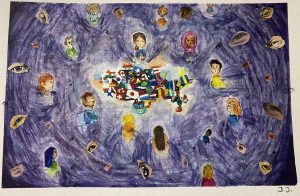 Tatyanna has been constantly developing her work, truly demonstrating how art is a long-term learning experience. 
Similarly, Julie Jang got to express herself through February's prompt based on Amanda Gorman's inaugural speech. She illustrated a sea of figures surrounding a collage of flags. Inspired by a Hamilton reference in Gorman's poem, she pasted eyes to personify history.
"
My artwork is mainly inspired by the words 'where can we find light in this never-ending shade? The loss we carry. A sea we must wade.
— Julie Jang
"My artwork is mainly inspired by the lines 'where can we find light in this never-ending shade? The loss we carry a sea we must wade'  and 'we are striving to forge a union with purpose, to compose a country committed to all cultures, colors, characters, and conditions of man,'" junior Julie Jang explained. 
Recognizing the talent of DMAE students, the NAHS hopes to continue the contest and uplift more artists in the process for March and April.
About the Contributor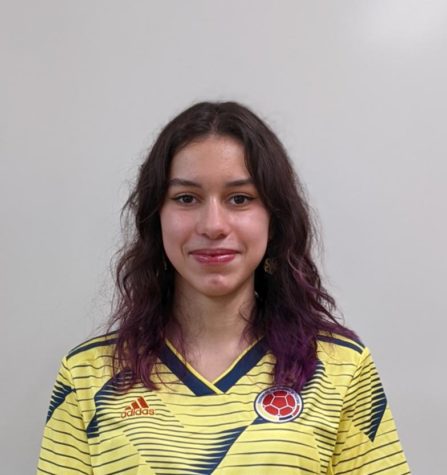 Andrea Olavarrieta, Arts & Entertainment Reporter
Andrea Olavarrieta is a senior in the Information Systems Academy at Dwight Morrow High School and a third-year Arts reporter. In addition to contributing...