School Safety Focus Take 2
Last month we wrote about school safety from the DMAE student's perspective. With this edition, we focus on a DMAE Security's standpoint.
As students, administrators, and faculty walk into school every morning, their eyes first come across the security personnel gathered near the entrance. Whether they are sitting behind the desk near the entryway of both buildings or standing beside the doors to the cafeteria, security is always there. 
Hundreds of people step foot in DMAE everyday, and it is security's job to keep the environment safe as they provide protection from any and all external threats, and believe it or not, there are many. Over the past year, there have been many changes and advancements to DMAE school safety to ensure that the campus is a safe place and learning environment for students, including rigorous ID enforcement, stricter locked door enforcement, new fire drill procedures, additional lockdown tests, and more frequent drills overall. 
Students, as previously reported, dislike these intrusions because they feel a loss of freedom, which is true. Yet, according to Barry Harris, DMAE head of security, the world has changed and so has the threat level on school sites.
"
Everything we do is to make sure that your learning experience and the teachers' work is safe."
— Barry Harris
"The procedures in place are not to restrict students, but to protect students from possible threats coming into the school," Mr. Harris explained. "As security, we need to make sure everyone is safe, and we have to keep on making advancements as there has been an increasing amount of threats, such as school shooters," he added.
Even outside of a school setting, people need to show IDs  everywhere they go, whether it be a business, hospital, or law office. Thus, despite students' push back, IDs help the administration to clearly identify who does and does not belong at DMAE. Mr. Harris emphasized that IDs are here to keep students safe, not to restrict them. 
"Everything we do is to make sure that your learning experience and the teachers' work is safe," Mr. Harris added.
Even having teachers stand outside of their classrooms until class starts is an important element of safety. This not only ensures that the hallways are safe, but also makes it easier for teachers to know who has entered their classroom. This procedure allows teachers to direct the students to where they need to go while making sure that the classroom is occupied with people who belong there.
The recent addition of cameras throughout the school is another example of an increase in security, according to Mr. Harris. These cameras, frequently located near doors, allow security to better scan this campus because of its many entrances and exits. 
"By no means are the cameras there to observe students and penalize them if they do something wrong. They are there to keep an eye on places where security guards are not present – another measure to make sure our school environment is as safe as it can be," Mr. Harris said.
So, once again, believe it or not, all of these proactive advancements in security have made DMAE one of the safest schools in Bergen County, thanks to Mr. Harris and his team.
"We're protecting you guys from the outside in," Mr. Harris concluded.
About the Writers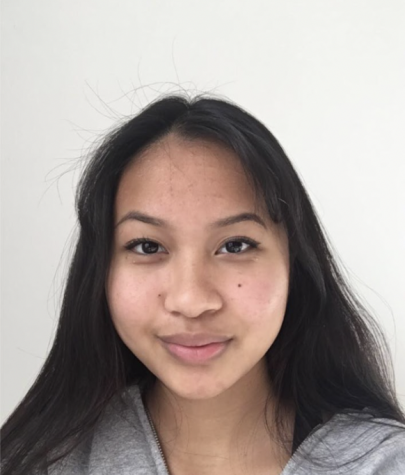 Arianne Garcia, Co-Managing Editor
Arianne Garcia is a senior in the Law and Public Safety Academy and a third year member of The Maroon Tribune. She came into The Maroon Tribune inexperienced...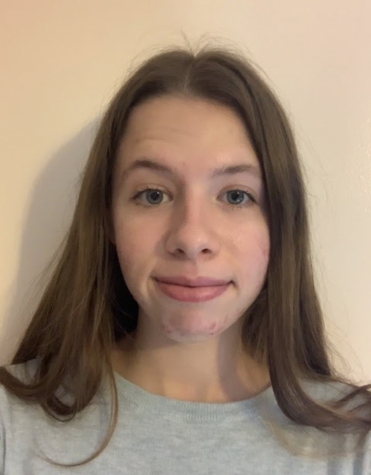 Katie Sudol, Co-Managing Editor
Katie Sudol is a third-year member of The Maroon Tribune. She is a senior in the Biomedicine Academy who aspires to become a pediatrician in the future....