Coffee Cup Controversy?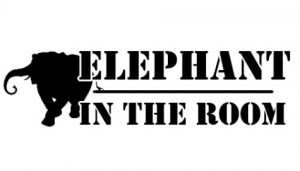 Focus:  The annually decorated holiday cups at Starbucks that is usually awaited with excitement was met with critical anger from Christian Americans.
DMAE students are now making the trek up Knickerbocker Road onto Palisades Avenue. Backpacks in hand, students scurry down "the ave" to Chipotle, Wendy's, or most popularly, Starbucks. It's not surprising to see the ever monolithic red cup glued to the hands of students as the cold and stressful time of second semester dawns upon them. Though many people don't pay much attention to the decorations printed on the Starbucks cup, it is lacking the typical Christmas tree this winter. Many on the far religious right believe that the absence of the Christmas tree is an attack on Christianity in America while others are upset about the lack of holiday spirit from Starbucks.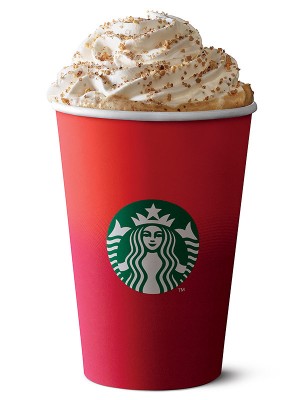 So why would someone be against a tree-less red cup? One social media personality and Evangelist Josh Feuerstein thinks that "Starbucks removed Christmas from their cups because they hate Jesus!" While he is not boycotting Starbucks, he does have a plan to trick the baristas by temporarily renaming himself "Merry Christmas." Feuerstein encourages "great Americans and Christians" to do the same by taking the same coffee selfies with the Christmas message written on the cups.
 Feuerstein isn't the first to claim that there is a war on Christianity in America. Many Christians blame political correctness for the consistent muteness on Christmas grandeur. The replacement of "Merry Christmas" to "Happy Holidays" upsets many who feel that America is built off Christian values.
Starbucks, a global company serving millions of customers every day with over 23,000 stores, has customers celebrating many different holidays, including Christmas, Kwanzaa, and Hanukkah. While the baristas cannot wish every customer a 'Merry Christmas,' a Starbucks spokesperson said that they "are not provided a script or a policy around greeting customers." They are simply encouraged to create a welcoming environment to delight each person who walks through their doors.
While many people approached the controversy with complete humor, others who are seriously upset with the simplicity of the company's cups come off as petty extremists. The Washington Post's Justin Moyer said poignantly, "Some say Jesus Christ healed the sick and died to redeem humankind. Little is said about his views on the Pumpkin Spice Latte."
So, how does DMAE weigh in?
About the Contributors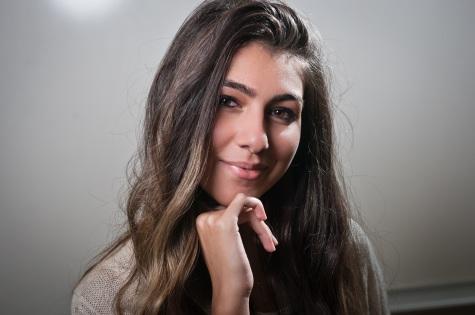 Dercem Kaya, Staff Reporter and Columnist
Dercem Kaya, a junior at the Academies@Englewood, is a student in the Law and Public Safety Academy. This is her first year being a part of The Maroon...
Melody Magly, Staff Reporter and Columnist
Melody Magly, who is currently a junior in the Law and Public Safety Academy, is a first year writer on The Maroon Tribune.  She created the new column...