The Future of the Liberty School
The Northern New Jersey Community Foundation organized a public forum on the future of the Liberty School. This event took place on November 7, 2018, from 7:00 to 9:00 p.m. in the Dwight Morrow High School Auditorium.. The purpose of the meeting was to get public opinions from the residents of Englewood and others to discuss different ways to refurbish the school. Many DMAE students were in attendance to learn about the issue and formulate an opinion on it.
Matt Leighninger from Public Agenda said, "The more people that care about a place, the better off the place is economically."
In order for change to occur, more people need to care about the cause, which, in this case, is transforming the Liberty School, located at 12 Tenafly Road in Englewood, into something useful. Residents from all four wards of Englewood must work together to make this change.
Outside of the auditorium, two posters were hung up on the wall. The first one included different ways that the building itself can be modified. The second poster focused on the additions that could go on the outside of the Liberty School building. Attendees were given six dots that they then placed on the poster to show additions they wanted to see as part of the Liberty School transformation. This visual representation of change then portrayed how the majority of the public's opinions saw a future Liberty School building.
"The building should be refurbished into a community center where children, adults, and senior citizens alike could come together to communicate and form tighter bonds with each other,"sophomore Tenzin Dhasel said,  
During the meeting, the main point of interest that was discussed was what would make Liberty School a great place. Many believed the school needs to be utilized in new ways and feature activities that people will be drawn to. They thought it should be a place where people can interact with one another. They want it to be comfortable, have an eye-catching aesthetic, be easily accessible and have linkages.
"I believe Liberty School should be turned into a center for the community, sophomore and Englewood resident Christopher Butcher said. "Additionally, it should serve as a safe place for the residents of Englewood and students of DMAE to interact and participate in activities," he explained.
In the next three to six months, the Northern New Jersey Community Foundation will be reaching out to people in the Englewood community who provided contact information before leaving the meeting. They want to get more data on what the people want the Liberty School to become and what steps need to taken for it to happen.
About the Contributor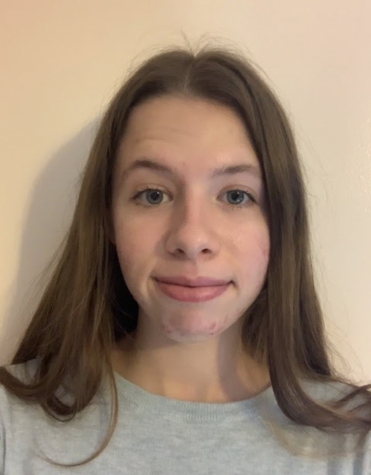 Katie Sudol, Co-Managing Editor
Katie Sudol is a third-year member of The Maroon Tribune. She is a senior in the Biomedicine Academy who aspires to become a pediatrician in the future....