Freshman Wrap Up at Philly
On Thursday March 28, 2019, the sky was gray and it was raining throughout the day, but a large group of eager and excited DMAE students boarded a coach bus and embarked on a 12-hour trip and adventure to Philadelphia. This annual trip for freshman is a way for them to reinforce lessons learned in U.S. History.
"Kids really enjoy this trip since they get some freedom and decide what they want to do in Philadelphia with their group," trip organizer Judy Aronson said. 
The busses took freshman to several historic and educational sites. They visited the Franklin Institute, the Philadelphia Museum of Art, where they got the chance to run up the iconic steps that Sylvester Stallone ran up in the movie, "Rocky," and the Constitution Center, where they got to watch a performance called, "Freedom Rising." At each location students reflected on what they learned in class and completed assignments. 
"Despite the rain, my group and I had a great time and learned a lot about our nation's history," Sharlene Bergantinos said. 
A highlight of this trip was when students explored the city of Philadelphia with their chaperones, and went to famous food spots, such as places with Philly Cheese Steak sandwiches, which are all over the city. Students were so excited about the food that they talked about it incessantly on the bus ride home. 
"The Philadelphia trip was a great experience and I got to bond with my peers and even my chaperone," Julie Jang said.
About the Writer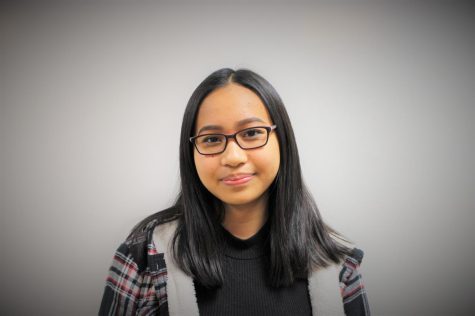 Arianne Garcia, News Reporter
Arianne Garcia is a junior in the Law & Public Safety Academy and this is her second year writing for The Maroon Tribune. She runs cross country, but...