SX / FX Brought Safe Fun to Underclassmen at High Exposure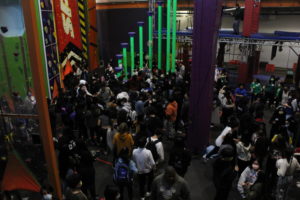 Dancing, throwing arrows, climbing rock walls, decorating cookies were some of the many activities at Sophomore and Freshman Experience trips March 4, 2022, and March 11, 2022, respectively. After over two years of not holding trips, staff and volunteer upperclassmen were finally able to give underclassmen a renewing trip to bond and have fun at High Exposure in Northvale, NJ.  
Organized by history teacher Judy Aronson, these trips not only had a new location, but also expanded on the scope of activities. Underclassmen were glad for the revived tradition. Thanks to the coalition of staff and upperclassmen—students had the chance to get to know each other and have fun.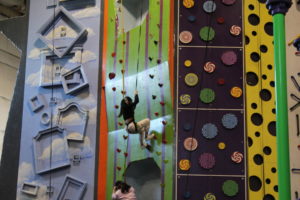 "Between the pandemic and how our school schedule is structured there are no natural opportunities to meet people outside of their circle of friends or academic program," Ms. Aronson explained. "So, this was a way to, you know, just be exposed to all the people they're going to end up standing next to at graduation, dancing with at prom, and having their picture next to in the yearbook."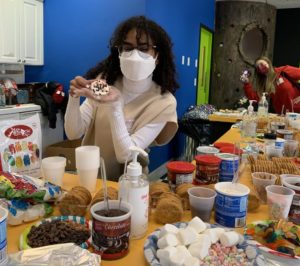 This year introduced a new tradition to the orientation: an arts and crafts station. Students had the flexibility of participating in a variety of activities at their disposal, including bracelet-making, charm making, and chalk drawing. Ms. Aronson attributed the success of this addition to peer leaders Alison Le, Serena Isahak and their crew. Students enjoyed the wide spectrum of activities to choose from and appreciated the change of pace this trip offered.
"
It was a nice getaway after Covid kept us stuck at home for over a year.
— Freshman Christopher Ortiz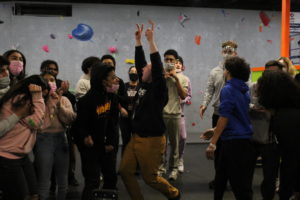 "It was a nice getaway after Covid kept us stuck at home for over a year," freshman Christopher Ortiz said.
 Another notable activity of these trips was rock climbing. High Exposure offers a variety of extreme rock-climbing terrains to entertain kids and adults alike. Students were divided into groups and given an hour to climb the different walls. Students had a blast reaching great heights alongside their newfound friends.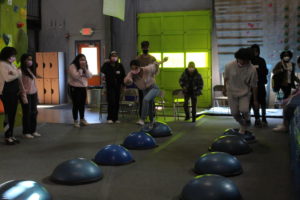 "I think the students had an amazing time. Although some of the climbing activities were challenging, most students could find something appropriate for their level," history teacher Brian Hall noted. 
 The traditional activities of archery, rock climbing, acting skits, and laser tag were definitely part of the fun. What was untraditional this time was how important this event was to the peer leaders as it was to the underclassmen. As the underclassmen fostered new connections on this trip, peer leaders rekindled connections through their leadership and collaboration.  
"
Sophomore experience was a very interesting way for all of us to bond in a way, especially when we all got to experience the rock-climbing portion…it was a lot of fun!
— Sophomore Ryan Chen
Though Ms. Aronson does not plan to hold both a freshman and sophomore experience in the following years, she does hope to continue holding events at High Exposure. She thanks Ms. Fordice, Ms. Goolsarran and Ms. Manche as key figures behind the scenes that made these events possible this year. 
 "SX was a very interesting way for all of us to bond in a way, especially when we all got to try the rock-climbing portion. I think I can speak on behalf of all of the people I saw there; it was a lot of fun!" Ryan Chen said.
About the Contributors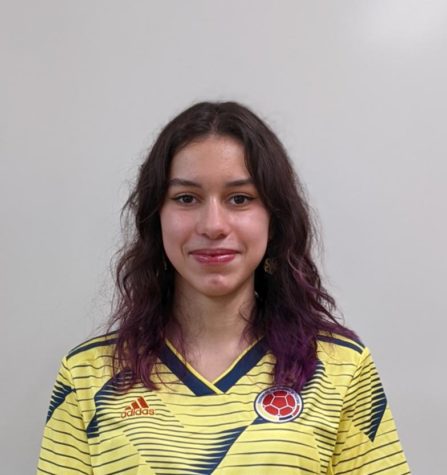 Andrea Olavarrieta, Arts & Entertainment Reporter
Andrea Olavarrieta is a senior in the Information Systems Academy at Dwight Morrow High School and a third-year Arts reporter. In addition to contributing...
Mahika Ganguly, Editor
Mahika Ganguly, a senior in the Biomedicine Academy at Dwight Morrow High School, is a third-year member of the newspaper club. In addition to being Editor...