Fresh EX 2018 Creates Strong Social Bonds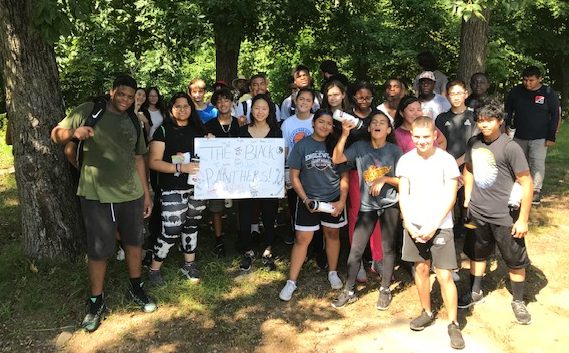 "
Even though it was something simple, it was still a great experience."
— Juan Guevara Torres
Freshman Experience, a day long trip for the incoming freshmen, took place on September 5, 2018, at the Alpine Scout Camp. A freshman tradition for three years, the trip takes every freshman to a camp where they can participate in activities while getting to know each other, upperclassmen and teachers.
"Freshmen Experience was great this year. The Peer Leaders were truly outstanding and the teachers really gave it their all. It is important for the incoming freshmen to see what a warm, concerned, and fun community they are coming into, and everyone who was there really made that happen," coordinator Judy Aronson said.
Busses left the DMAE campus around 8 am and didn't return until 8 pm. Students were divided into groups of about 20 with two Peer Leaders and a teacher volunteer assigned to each of them. Each group of freshmen then traveled together throughout the activities of the day, which included rock climbing, archery, laser tag, a hike to the cliffs by the Hudson River,  "social circle," square dancing, and more.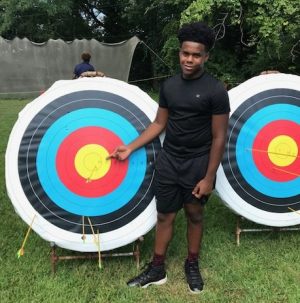 "Freshman experience made me realize how easy it is to make a large group of friends and form a bond with them," freshman Juan Guevara Torres said. "Even though it was something simple, it was still a great experience," he said.
Ms. Aronson ran the program with the help of members in the Dr. John Grieco Scholarship Fund Club in addition to volunteer teachers and students. However, it was Ms. Aronson alone who managed reluctant students, both one-on-one and in group activities, such as square dancing this year during which some groups did not want to dance or listen to the caller.
"Square dancing, as always, was our least predictable activity of the day. We never really know how the kids will take to it. A lot of kids find it super awkward while they're doing it, but when they look back at it they say it was one of the best things they tried," Ms. Aronson explained.  "This year, our square dance caller tried some dances that included all the kids there rather than the divided groups of 8, and that ended up working well, so we're going to do more of that next year," she said.
Freshman EX pushes ninth graders to meet and speak to people outside of their friend group. They learn that although it seems nerve wracking and awkward, the social exposure, especially "social circle" which is meant to open them up and get ideas flowing on a skit they will perform at the end of the day, is worth it. The camp serves as a neutral setting for new students to introduce themselves and make new friends.
"I really enjoyed making new friends at Freshman Experience. I don't have classes with most of my group but we always say 'how do' to each other and wait for the bus together and it's really fun. I feel like I wouldn't have made that kind of bond without it," freshman Flora Cho said.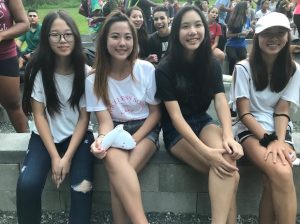 At the end of the day everyone was tired, including Ms. Aronson, but also satisfied.
"The only big change I would make for next year is that I want to get the trip approved and planned in the spring, so we aren't scrambling to put it together the week before school starts. Other than that, it was a great success," Ms. Aronson said.
About the Contributor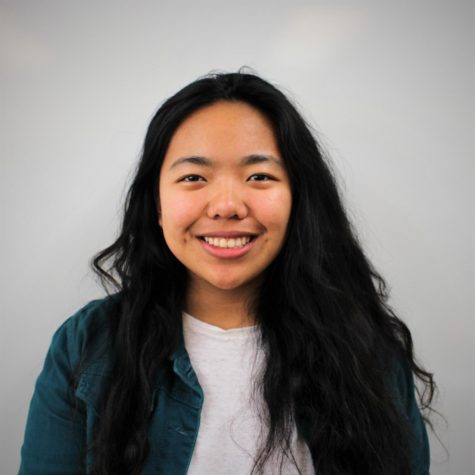 Dekyi Tenzin Tsotsong, Senior Reporter
Dekyi Tsotsong, a third year member of The Maroon Tribune, is a senior in the Law and Public Safety Academy at the [email protected]. She a Section Editor...