Close Up: The Art of the Arts
Meet a DMAE Artist in the Making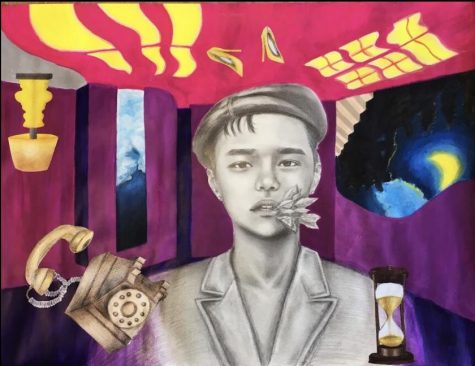 DMAE's mosaic of artists has showcased their talent from the many pieces of art printed in the school's concert programs to the ones picked for the recent Art Show and Teen Arts festival. One artist in particular, sophomore Angelina Han, is working to have her art leave a mark outside of DMAE's walls.
Angelina had really first become exposed to creating art during her roughest times.
"I couldn't talk to anyone about what I was going through and I was so desperate to express my feelings," she explained.
Looking for an outlet, Angelina absent-mindedly picked up her pencil and began to sketch; she was pleasantly surprised at the work she was producing in the end.
Inspired, Angelina began to perfect her drawings through countless hours of practicing different techniques and styles in her art studio, accompanied by her favorite songs from her stereo. She explored various works, and soon found inspiration from Hayao Miyazaki, a Japanese director who has animated numerous successful works, such as Spirited Away and My Neighbor Totoro.
"In our daily lives, the environment can feel so detached. The thing is, though, we all need to experience beauty. We're hard-wired to enjoy beautiful things, and Miyazaki has used nature around him to illustrate such beautiful pieces," Angelina said.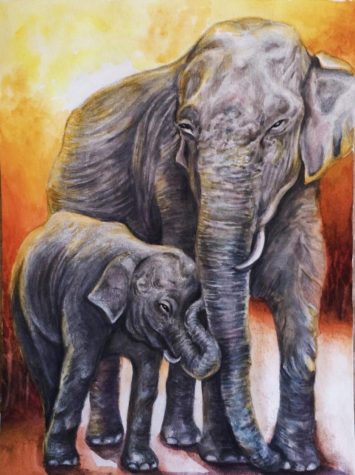 Angelina has expressed her devotion to nature through her works. She draws elements of nature either in detail or in mere outlines in her works to reflect her love and passion for their beauty. This attention to nature has allowed her to freely grow creatively.
"I pour my heart and soul into each artwork that I do because when it comes to art, I can be anyone I want to be and express anything I want to," Angelina said.
Her artistic ambitions have encouraged her to continue creating art in the future and showcase her work to a greater audience.
"There's an explosion of feelings in art, and I want others to feel that for themselves through my work," Angelina said.
Angelina is currently working on her college portfolio that centers around the themes of feminism and self-love.
About the Contributor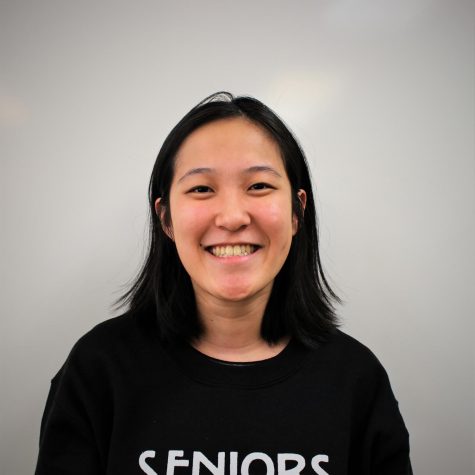 Sarah Yang, Co-Editor in Chief
Sarah Yang, a senior in the Biomedicine Academy, is the Co-Editor in Chief of The Maroon Tribune for the 2019-2020 school year. Within the school community,...