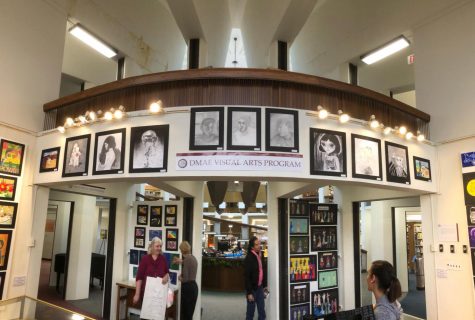 Lysa LeGros, Arts Section Editor

June 7, 2018

Filed under Arts, Showcase, Student Life
Talent is on the rise at DMAE. Baseball players, a cappella singers, debaters and even game designers are demonstrating their sizeable talent. The Art Show on Friday, March 17, 2018, held at the Englewood Public Library, showcased the considerable and varied talent of DMAE art students. Paintings and...
Sarah Yang, Section Editing Staff

June 7, 2018

Filed under Arts, Close-Ups, Showcase, Student Life
DMAE's mosaic of artists has showcased their talent from the many pieces of art printed in the school's concert programs to the ones picked for the recent Art Show and Teen Arts festival. One artist in particular, sophomore Angelina Han, is working to have her art leave a mark outside of DMAE's walls...