A Story About My Uncle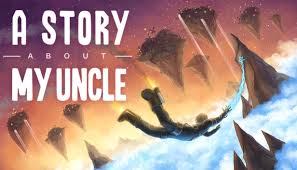 Hang on for a minute...we're trying to find some more stories you might like.
A story about my Uncle is a first person platforming game based around the narrative of a father telling his daughter a bedtime story about his uncle and his adventures. You play as the father when he was around 15 years old looking for his long lost uncle. Using a plasma grappling device you jump through obstacles. With beautiful graphics and a cheeky narrator, this game brings out the best game design that 2014 had to offer.